Some skin disorders can be quick and easy to treat, while others are chronic and more difficult to deal with. That's when everybody will start telling you to see a Calgary Dermatologist.
However, finding experienced and affordable dermatologists in the neighbourhood can be a task. That's why we've pulled out a list comparing some of the top-rated skincare specialists in the city that can take away all your woes.
These skin experts have been handpicked exclusively based on factors including but not limited to – Clinic History, Public Reviews, Location, Range of Dermatology Services, Cost of Dermatology Services, Special Offers, Client Engagement, and Awards & Recognition.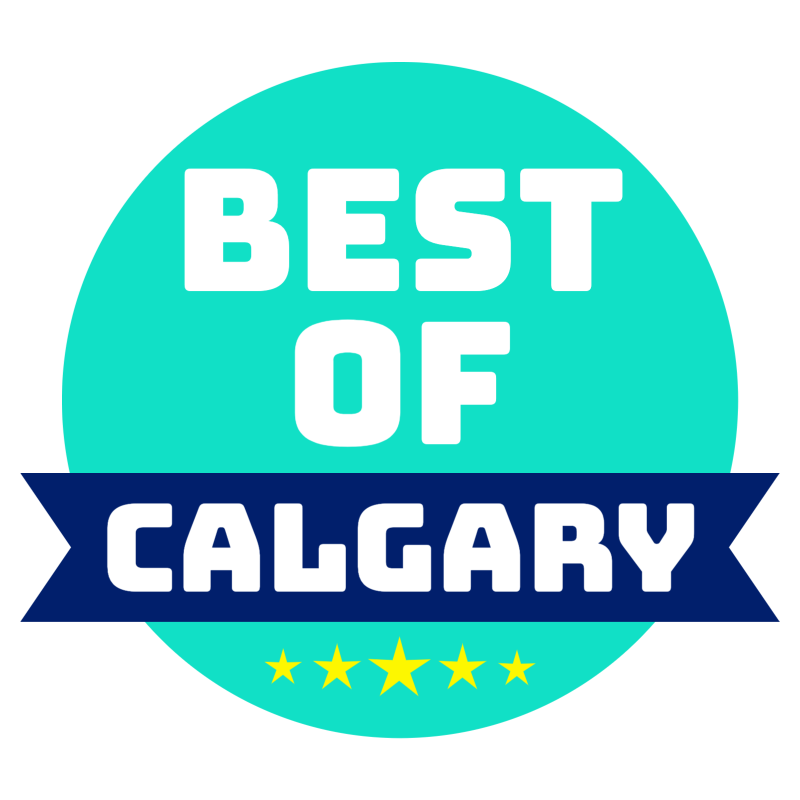 CALGARY'S 6 BEST DERMATOLOGISTS
Let's look at the 6 Dermatologists in Calgary, Alberta who offer comprehensive skincare solutions for people of all ages:
Remington Laser Dermatology Centre
Derm.ca – Dermatology & Esthetics
Beacon Dermatology
Papillon Medical Dermatology Laser Centre
Rejuvenation Dermatology
ReNue
1. Remington Laser Dermatology Centre – Calgary SE
BEST KNOWN FOR
Botox & Nuceiva, Dermal Filler, Lip Injections, Rejuvenation, Pigmentation, Skin Lesions, Laser Treatments
DERMATOLOGISTS
Dr. Kent Remington & Dr. Todd Remington
TELEPHONE
403 252-7784
FAX
403 259 5245
ADDRESS
#150 7220 Fisher Street, Southeast Calgary, AB T2H 2H8
CLINIC HOURS
Mon-Wed: 7:30am – 4:00pm
Thu-Fri: 8:00am – 4:00pm
Sat & Sun: Closed
RATINGS
4.6 out of 5
Remington Laser Dermatology Centre has been rejuvenating the skin and confidence of Calgarians since 1971. They are among the best dermatologists because of their skilled team of experts who develop unique treatment plans for every patient. It is done to ensure that personal goals and lifestyle should be well-taken care of.
Secondly, the clinic has cutting-edge lasers like UltraPulse®, an aesthetic ablative CO2 laser and Fotona's SP Dynamis laser system, VBeam Perfecta and other advanced tools under his sleeve to treat various skin conditions.
Their clinic is also famous as an anti-aging clinic in Calgary. The minimally-invasive methods are just perfect for restoring natural charm and youthful appearance.
Another thing that we particularly liked about Remington Laser Dermatology Centre is its great collection of skincare products, which you can easily buy online here. They also offer free shipping on orders above $250.
Book a consultation and find out by yourself!
Features
Minimal downtime
State-of-the-art laser technologies and surgical treatments
Experts in Botox & Nuceiva in Calgary
Specialised Acne scar treatment
Reviews
Professionals with compassion, sincerity, and talent…
I have nothing but praise for them. I came in hoping they could help with my dark under-eye circles and with a scar under my eye. I found specialists who were kind and treated me with respect in addition to getting help. They are professionals in their field and are always acquiring new knowledge to give their patients the best care possible. Since I am aware of how they affect me on the inside and outside, I will continue to see them. Pam, I'd like to thank you for your creativity and care in making me feel so lovely. I've never been healthier and more energetic.

Leah Middleton
2. Derm.ca – Calgary NW
BEST KNOWN FOR
Acne, Acne Scars, Actinic Keratoses, Basal Cell Carcinoma, Calgary Skin Cancer Clinic, Dysplastic Nevi, Hair Loss & Thinning Hair (Alopecia Areata), Squamous Cell Carcinoma
DERMATOLOGISTS
Ildikó Juhasz & Dr. Ken Alanen
TELEPHONE
403-457-1900 (Medical)
403-202-4038 (Cosmetic)
EMAIL
info@derm.ca
ADDRESS
4411 – 16 Ave Suite 242, Northwest Calgary, AB T3B 0M3
CLINIC HOURS
Mon-Fri: 8:30am – 4:45pm
Sat: Appointment Only (Cosmetic)
Sun: Closed
RATINGS
4.3 out of 5
The second on the list of best dermatologists is Derm.ca located in Northwest Calgary. It is yet another world-class dermatology clinic that uses leading-edge technology and diagnostic expertise to treat all skin-related disorders.
Derm is an award-winning clinic and a certified Non-Hospital Surgical Facility (NHSF). On the one hand, Ildikó Juhasz is widely recognized as one of the top cosmetic laser clinicians in the whole of Canada. On the other hand, Dr. Ken Alanen is a triple-certified dermatologist who is specialized in providing Mohs' micrographic surgery to treat skin cancer patients.
If you need any therapies for moles, acne, rosacea, hair loss, rashes, skin cancer, scars, keloids, skin tags, psoriasis, eczema etc; Derm.ca could be your go-to place. Furthermore, there is a whole range of skincare products available on their website.
Features
Proven acne scar removal treatments
Offers quick, easy, and affordable PayBright finance program
In-house skincare product development
Reviews
Felt better about myself than I have in a very long time…
Dr. Alanen and I have only met twice, but the first time was the best. I finally received the recommendation to see a dermatologist and go to Dermatology & Esthetics after visiting multiple doctors who were unable to give me a definitive solution to my issue. Within minutes of meeting me when I saw Dr. Alanen, he was able to identify my issue (no exaggeration). Since our last meeting, I have been feeling much better.

A. Derickson
3. Beacon Dermatology – Calgary SW
BEST KNOWN FOR
COOLSCULPTING, TRUSCULPT® FLEX, COOLSCULPTING AND TRUSCULPT® FLEX, INJECTABLES, MEDICAL GRADE SKINCARE, FACIAL/LASER REJUVENATION, NECK, CHEST, HANDS, COMMON CONCERNS, BELA MD AND PEELS
DERMATOLOGISTS
Dr. Andrei Metelitsa, Dr. Susan Poelman, Dr. Elaine Dupuis
TELEPHONE
587-391-3665
FAX
587-392-7544
EMAIL
info@beaconderm.com
ADDRESS
Suite 201, 3110 17th Avenue, Southwest Calgary, AB T3E 0B2
CLINIC HOURS
Mon-Fri: 8:30am–4:30pm
Saturday-Sunday: Closed
RATINGS
4.6 out of 5
Next on our best-of-the-best list is Beacon Dermatology located at a convenient location of 17 Ave SW Calgary, Alberta. With staff having over 20 years of clinical experience, they're an expert in the world of head-to-toe skincare.
You don't require a referral for making cosmetic appointments such as laser, Botox, filler and CoolSculpting. However, a referral from a doctor is required to visit other services of a dermatologist in Alberta.
Their unique consultations are more of a conversation tailored to your personal needs. So, all you need to do is head into their clinic and let the female dermatologists work their magic.
Features
5 Board Certified Medical and Cosmetic Dermatologists
$4 for 2 hours underground parking
State-of-the-art medical and cosmetic centre
Reviews
Exceptional first experience…
The Beacon Dermatology Women's Health Clinic provided an outstanding first experience. From my first step into the spotless, modern clinic through the welcoming, accommodating reception check-in, I felt at ease. Dr. Poelman is a very compassionate and informed person who takes the time to evaluate, examine, and discuss any issues. Susan Saretsky, a physiotherapist who specialises in pelvic health, was then recommended to me. The combination of Susan's education, treatment alternatives, and sustainable house management is excellent. Her professionalism and compassion have really altered my day. I firmly advise. Fear not.

Brenda
4. Papillon Medical – Calgary SW
BEST KNOWN FOR
Silhouette InstaLift, Neuromodulators, EMSCULPT NEO Body Contouring, Dull & Sun Damaged Skin, Bioidentical Hormone Restoration, Weight Loss & Nutrition, Acne Treatments
DERMATOLOGIST
Dr. Stella
TELEPHONE
+1 403-263-0661
FAX
+1 403-233-9026
ADDRESS
Gulf Canada Square, #311 401 9 Ave. Southwest Calgary, AB T2P 3C5
CLINIC HOURS
Mon-Thu: 7:30am-5:00pm
Friday: 7:30am-4:00pm
RATINGS
4.4 out of 5
Papillon Medical Dermatology Laser Centre and its team have built their reputation around the best female dermatology services in Calgary. They provide a premium, handpicked variety of industry-leading skin treatments and aesthetic services like Dermaplaning that will cater to your health and wellness goals.
Presently, the centre has two convenient locations in downtown Calgary and Okotoks to serve far reaching communities. Needless to say that you can be rest assured you're in good hands at either of these locations.
So if you have some problem areas but aren't sure which treatments are best suited for addressing them, book your complimentary consultation at either one of their downtown Calgary or Okotoks locations.
Features
Science based Functional Medicine approach
Over 100 years of combined medical and dermatology experience
Offers non-invasive EMSELLA Pelvic Floor treatmensts
Reviews
Competent and efficient staff…
Every time I go to Papillon for skincare, I'm amazed by how knowledgeable and effective everyone on the staff is. My appointments are always on schedule, so I often arrive 5 to 10 minutes early, get ready, and get out the door without delay. It's a good experience every time.

Marshall
5. Rejuvenation Dermatology – Calgary SW
BEST KNOWN FOR
Botox®, CoolSculpting®, CO2 Resurfacing, Dermal Filler, Deoxycholic Acid Injections, Dermalinfusion, Dermalogica Pro Power Peel
DERMATOLOGIST
Dr. Kathleen Fraser
TELEPHONE
403 286 – 6888
FAX
403 225 – 2914
ADDRESS
102, 10201 Southport Rd, Southwest Calgary, AB, T2W 4X9
CLINIC HOURS
Mon-Wed: 7:00am – 8:00pm
Thu: 7:00am – 7:00 pm
Fri: 7:00am – 6:00pm
Sat: 9:00am – 5:00pm
Sun: 9:00am – 4:00pm
RATINGS
4.7 out of 5
The fifth name on our closely curated list of best dermatologists is Rejuvenation Dermatology. This place has been a relaxing and rejuvenating heaven right in the heart of Calgary since 1984.
Their clinic specializes in treatment options for Moles, Psoriasis, Acne Scars, Skin Cancer, Botox, and Warts. Moreover, to treat sensitive conditions like eczema and psoriasis, Rejuvenation Dermatology now provides UV Therapy which is known to be a safe and widely accepted treatment.
The Research Unit at Rejuvenation Dermatology actively conducts clinical trials, to uncover mysteries behind skin ailments and enhance treatments for the welfare of the community.
Another industry leading feature about the dermatology centre is their huge online collection of dermatologist recommended products and kits. So, feel free to rejuvenate your skin or get rid of pesky hairs and regretful tattoos with this local cosmetic clinic.
Features
Board-certified dermatologists
Nation-wide presence
Offers freebies and discounted pricing
Free shipping on skincare products across Canada
Reviews
She is an excellent nurse that genuinely cares…
I've been visiting Rejuvenation for a few months now because to a serious skin infection on my hands. It was excruciatingly painful and occasionally made using my hands challenging. It's been a miracle for me to go there for a few months.

All The staff is very professional and pleasant, but "Tessa" stands out as one nurse in particular. She is not only respectful and professional, but also amazing! He is a wonderful humanitarian and is very gentle when administering shots. She is an excellent nurse that genuinely cares about your needs and is very attentive when you explain your situation. She is also a wonderful listener. Keep up the wonderful work, and I appreciate you listening.

Laureen
6. ReNue – Downtown Calgary SW
BEST KNOWN FOR
Wrinkle Smoothing Injectables, Non-injectable Wrinkle Smoothing Treatments, Lip Enhancement, Resurfacing, Vampire Facial, Vampire Facelift, Radiance IPL, Chemical Peels
DERMATOLOGISTS
Dr. Jason McWhirter, Dr. Astrid Mclean
TELEPHONE
403 454-1244
EMAIL
downtown@renue.ca
ADDRESS
301-401 9 Avenue Southwest Calgary Downtown, AB T2P 3C5
CLINIC HOURS
Mon: 8.00am – 5.30pm (NE)
Tue: 8.00am – 5.30pm (NW)
Thu: 8.00am – 5.30pm (SE)
RATINGS
4.8 out of 5
Last but not least, ReNue is a premier dermatology clinic with personalized treatments and top-rated medical experts in Calgary. Their team consisting of cosmetic doctors, nurses and skin therapists can counter anything ranging from stubborn fat to visible veins, moles, and more.
They've helped thousands of patients till date. Their experienced physicians will help you decide which treatments and care plans will set your skin on the path to optimal wellness. In addition, their downton Calgary presence is a universal positive.
Whether you're after dermatology, Botox, chemical peels, dermal fillers, laser treatments, or wrinkle smoothening; they can be your skin's personal saviours.
Features
Modern and minimally invasive treatments
FDA approved hair treatment solutions
20 years of extensive experience
Reviews
Shu was incredibly wonderful, cordial, and supportive…
I used a laser to get rid of a mole. Everything went really quickly and painlessly throughout the process! Shu was incredibly wonderful, cordial, and supportive! Overall, it was a wonderful experience, and I heartily recommend ReNue!

Christine
Frequently Asked Questions
1. Is a dermatologist in Calgary covered by Alberta Health Care?
Medically indicated visits and most treatments are covered by Alberta Health Care and some other provincial health care providers. If a procedure is not covered by Alberta Health Care, your Dermatologist will tell you before starting the treatment.

Read what's covered in Alberta Health Care Insurance Plan.
2. How much does a dermatologist visit cost in Calgary?
A typical visit to the dermatologist in Calgary will cost $160 – $200 for an initial consultation and the treatments can range from $250 – $2500 and beyond.

Not to mention the fact that the cost of dermatology visits is also affected by factors such as location etc. But the good part is, some dermatology experts offer payment plans or other payment methods to make their rates more accessible.
3. Do I need a referral to see a dermatology expert?
You can see a dermatologist in Calgary without a referral. However, this comes at a cost to the patient.

If you want to take Alberta health care coverage, you'll need to be referred to a dermatologist by a general practitioner or your family doctor.
4. How do I get my doctor to refer me to a dermatologist?
This is a simple process. Your primary care physician will evaluate your skin, hair, or nail problem and determine whether it requires a referral to a dermatologist.
Final Thoughts
In a nutshell, if you're looking for skin-related treatments in Calgary and nearby, look no further than these 6 Best Dermatologists.
Additionally, if you're searching for Ultherapy in Calgary, we have got a well-researched article for you.
—END—
This article is a private opinion and does not constitute advice or any suggestion. We encourage you to seek a professional advice to find out which places or local service providers are best for you. Note that any pricing, operating hours, or other such information provided above may have changed since initial publication. Read full disclaimer here.