The Calgary Microneedling Clinics have been handpicked exclusively based on rating parameters including but not limited to – Clinic History, Public Reviews, Location, Range of Cosmetic Services, Cost of Microneedling Procedure, Special Offers, Client Engagement, and Awards & Recognition.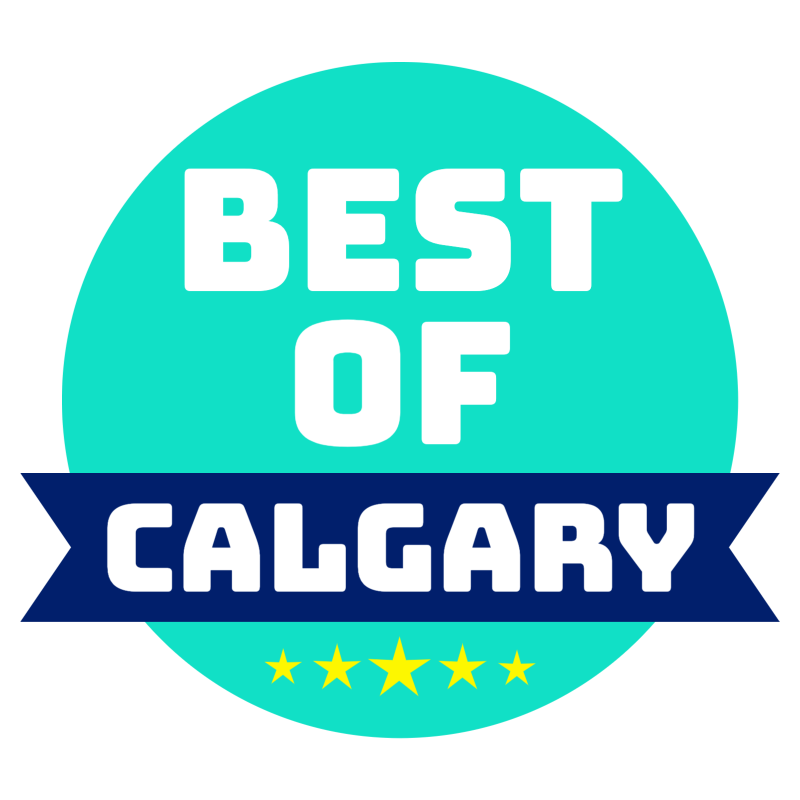 CALGARY'S 10 BEST MICRONEEDLING CLINICS
Interested in dermarolling or skin needling? Here are the 10 top-rated microneedling clinics that are most loved by the people of Calgary, Alberta:
D&M Treatments
Illume Skin & Laser
Vive® Rejuvenation
Juvea Aesthetics
Skinpossible Laser & Light
TrueSkin Clinic Inc
Beauty Lab
MoDerm Laser & Aesthetics Calgary
Glo Antiaging Treatment Bar
MedStyle Cosmetic Clinic
1. D&M Treatments
Reviews
Got my very first microneedling done…
Got my very first microneedling done with Viktoria in the clinic and I'm very happy the service! She was very informative and I would definitely visit the clinic again!

Sara
2. Illume Skin & Laser
Reviews
Happier after my two micro-needling sessions…
I couldn't be happier after my two micro-needling sessions with Paige. The interior is tastefully furnished and absolutely adorable. In addition to being smart and competent, Paige is a total sweetheart. I now use this as my go-to resource for all things facial.

Emilie
3. Vive® Rejuvenation
Reviews
Incredibly helpful, competent, and kind…
5 stars based on Lynette, one of their employees! She is incredibly helpful, competent, and kind, and gave me the confidence and comfort I needed during micro needling! She's the reason I'll be coming back!

Alexis
4. Juvea Aesthetics
Reviews
Thoroughly described the micro-needling method…
Shakeeba is a superb medical esthetician. She thoroughly described the micro-needling method to me and even discussed the recovery time following the operation. It was quick and painless. I'll most certainly return.

Sandra Fraser
5. Skinpossible Laser & Light
Reviews
The procedure was simple…
I just had my first microneedling treatment, and I have nothing but wonderful things to say! Although I haven't seen any benefits yet, the procedure was simple and far less painful than I had anticipated. I was able to get an appointment with the clinic quickly and easily despite having a hectic schedule. Amber was incredibly knowledgable and helpful, and after my initial consultation with her, I felt very secure about the procedure. I can't wait to see the results! I'll revise this evaluation in a few months.

Marla
6. TrueSkin Clinic Inc
⁠-Reduces acne, other scars⁠ and Hyperpigmentation⁠
-Improves fine lines and wrinkles
⁠If you would like to learn more about RF Microneedling please call/text at 403-890-9602, or email to info@trueskinclinic.ca .⁠
**Must book a Visia Skin Analysis prior to appointment.** pic.twitter.com/Dh1Co5RBva

— TrueSkin Clinic (@TrueSkinYYC) November 9, 2022
Reviews
You two are incredible…
Strongly Recommended. The staff is warm and welcoming. Good tidy surroundings. I was quite pleased with the consideration and care I got at my face appointment. They grinned and gave us a warm welcome. First impressions are incredibly important!

She carefully and cautiously described what she was doing and the materials she was using on my face. I was at peace and unhurried. I was quite satisfied with the outcome and eagerly anticipated further developments. My face feels better than it ever has. Thank you once more, Isabelle and Nikki! You two are incredible! Without a doubt, I'll share your name with my friends and relatives.

Ume
7. Beauty Lab
Reviews
Courteous and knowledgeable…
I had a lip flip and lip filler done with Michele, and I highly suggest her! She was incredibly courteous and knowledgeable when explaining the procedure to me and was so delicate when performing the service because it was the first time I had any work done. I had a lip flip at first, and when it did not suit me, she was very sweet to redo it since she genuinely cared about how I felt about my lips. I returned for filler and microneedling, and she did an AMAZING job; I was worried my lips would seem overly full and false, but they turned out exactly how I wanted them to.

Alaina
8. MoDerm Laser & Aesthetics Calgary
Reviews
Marta was incredibly understanding…
Excellent engagement with Marta; microneedling was done in a very professional manner. Since I have very poor pain tolerance, Marta was incredibly understanding and patient with me as she guided me through each step of the procedure.
Definitely suggest using Marta for laser hair removal and microneedling in Calgary!

Jacqueline
9. Glo Antiaging Treatment Bar
Reviews
Enhanced my skin in ways I never imagined…
Totally love Glo! With Celina, I have had facials, chemical peels, and lip injections/lip flips, microneedling all done. I've always felt really at ease, and Celina has suggested products and procedures that have enhanced my skin in ways I never imagined! The staff is all very welcoming. I adore all that Glo has to offer.

Danika
10. MedStyle Cosmetic Clinic
Reviews
Already seeing fantastic improvements…
Excellent results and services! I had a Microneedling session three weeks ago, and I'm already seeing fantastic improvements. Initially, I was worried it could hurt a little, but the staff made me feel extremely at ease, and the procedure was quite soothing and more like a facial. I'm excited for my upcoming session and am pleased with the results thus far!

Sara Collins
Final Thoughts
To cut a long story short, if you're looking for Collagen Induction Therapy in Calgary and nearby, look no further than these 10 Best Microneedling Clinics.
—END—
This article is a private opinion and does not constitute advice or any suggestion. We encourage you to seek a professional advice to find out which places or local service providers are best for you. Note that any pricing, operating hours, or other such information provided above may have changed since initial publication. Read full disclaimer here.