Living in Calgary and searching for the best Jewellery stores & repair shops near me? If yes, this article may help.
Jewellery has a potent ability to bring out the best in a woman's features and personality when the right piece is worn by the right individual on the right occasion. However, finding a trusted Jeweller in the neighbourhood can be troublesome.
That's why we've pulled out a list comparing some of the top-rated jewelry stores that offer one of the finest collections of jewelry, repairs and appraisal services. The Jewellers have been handpicked exclusively based on Business History, Public Reviews, Location, Range of Products and Services, Cost, Special Offers, Customer Engagement, and Awards & Recognition among other rating factors.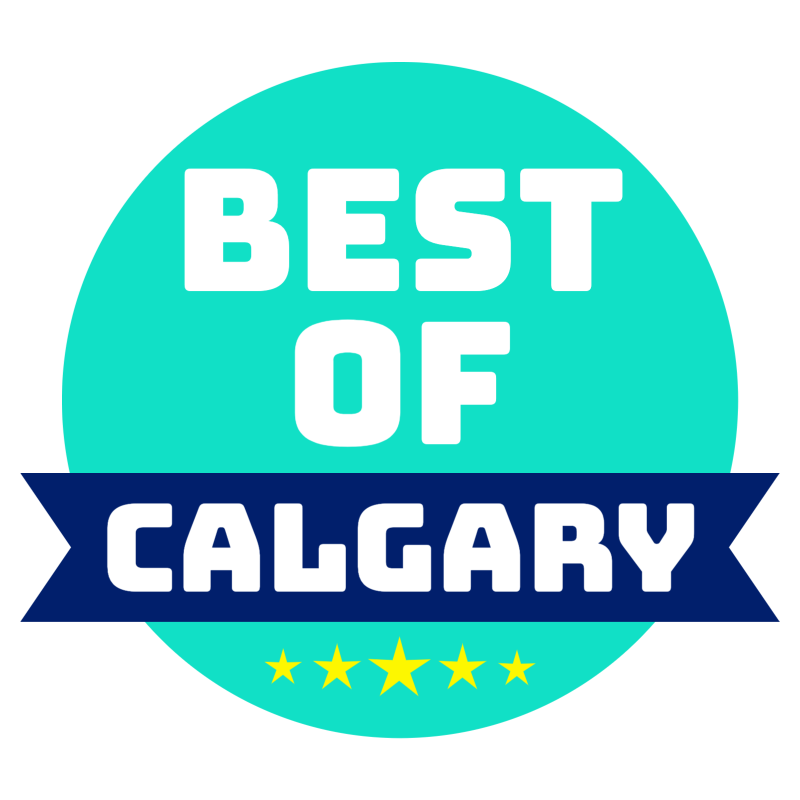 1. Calgary Jewellery
| | |
| --- | --- |
| BEST KNOWN FOR | Watches, Jewellery, Bridal bands, Engagement rings, Diamonds, Jewelry repair |
| OPERATING SINCE | 1955 |
| WEBSITE | https://www.calgaryjewellery.com/ |
| TELEPHONE | 403-245-3131 |
| EMAIL | info@calgaryjewellery.com |
| ADDRESS | 1331 – 17 Ave, Southwest Calgary, Alberta, T2T 0C4 |
| STORE HOURS | Mon- Sat: 9:30am – 5:30pm |
| RATINGS | 4.7 out of 5 |
Since its inception, Calgary Jewellery has been the city's first completely independent reputable jewellery store. This place has a 60-year heritage of workmanship, quality, and artistry in the creation of one-of-a-kind jewellery art pieces.
Calgary Jewellery works hard to select the appropriate jewel for you, allowing you to express yourself and create your own social stature. They've one of the most extensive assortments of branded watches and jewellery in the city.
Moreover, The store boasts a qualified staff and in-house goldsmiths who are happy to assist you with all jewellery repair and restoration requirements.
Top Features
Pioneers of independent jewellery stores in Calgary
Zero per cent financing options available
Stunning in-house designs by Bernard Florence
Certified gemologists/appraisers
Service Reviews
"Melissa was fantastic. We merely came to get my partner's ring size, but despite our honesty about not wanting to buy anything, she was really helpful. She was so nice that she even offered to clean my jewellery for me!! Seriously, fantastic work!!!"

– Alex Brown
2. Pacific Jewellery
BEST KNOWN FOR
Fine gold jewellery, including rings, earrings, necklaces; Custom designed jewellery, Jewellery & watch repairs
OPERATING SINCE
1996
WEBSITE
http://www.pacificjewellery.ca/
TELEPHONE
(403) 228-3541
EMAIL
info@pacificjewellery.ca
ADDRESS
1039 17 Ave, Southwest Calgary, AB T2T 0A9, Canada
STORE HOURS
Mon: Closed
Tue-Fri: 11am – 5pm
Sat: 11am – 4pm
Sun: Closed
RATINGS
4.8 out of 5
The second on the list of best jewellery stores and repair shops is Pacific Jewellery of Southwest Calgary. Since starting in 1996 as a family-owned business, they've been consistently striving to offer customers quality craftsmanship and service.
In fact, they're among the frontrunners of custom-designed jewelry in the city. So if you're looking for a local, friendly jeweller who can custom design your own piece of art; Pacific Jewellery can be your best bet.
It's also worth mentioning that they have extensive experience in jewellery and watch repairs. Their in-house goldsmith handles all the repair work and as such, Pacific Jewellers don't send your precious items to anyone else.
Top Features
25 years of trust, reliability and top-notch service record
Custom necklaces and jewelry
In-house goldsmith who takes care of the jewelry repair
Offers guaranteed satisfaction to its customers
Service Reviews
"The service and quality of work were both outstanding. My engagement ring had been "repaired" by another company for six months before I brought it to Pacific Jewellery. The other firm ruined my Amethysts and made my ring look much worse by doing a poor job on my claw repair. When the replacements fell out, I decided to take it to Pacific Jewellery. They blew me away with their work, repairing the claw repair and updating my Amethysts to make them more robust and secure. They also cleaned my ring, which made it gleam and sparkle. I just got married last week and will be visiting them to get my wedding band attached and both rings cleaned."

– Brittany
3. Marlow Design
BEST KNOWN FOR
Wedding & Engagement rings, Diamond rings, Goldsmith, Family jewellery, Jewelry repair & restyle
OPERATING SINCE
2014
WEBSITE
https://www.marlowdesign.ca/
TELEPHONE
+1 403-992-8452
EMAIL
info@marlowdesign.ca
ADDRESS
1206 20 Ave, Southeast Calgary, AB T2G 1M8, Canada
STORE HOURS
Mon: 9:30am – 5pm
Tue-Fri: 9.30am – 6.30pm
Sat: 11am – 5pm
Sun: Closed
RATINGS
5.0 out of 5
Marlow Design is a great team of custom jewellery experts based in Southeast Calgary. If you want to design your masterpiece, or you want to simply restyle your old engagement ring; they can help.
Their designs comprise both avant-garde modernity and fresh interpretations of the classics. Their stunning custom wedding rings perfectly compliment your special relationship.
In particular, they're known as a destination for unique, non-traditional engagement rings, and the expert staff will guide you to the best of their knowledge in finding an aesthetic you'll love.
Top Features
Experts in custom designed jewellery
Exclusive discounts on fine jewellery
Online chat support
A+ BBB rating
All kinds of repairs come with a 3-month workmanship guarantee
Service Reviews
"Marlow and his crew were competent, kind, and meticulous in their work, and they created a stunning handmade engagement ring for my fiancée and myself. Marlow was able to locate a one-of-a-kind coloured stone (grey-blue moissanite) for the ring, which I greatly appreciate. The piece's quality, craftsmanship, and design far above my expectations! My fiancé believed that paying, picking up, and communicating with Marlow was simple and professional. Working with Marlow is highly recommended!!"

– T Fang
4. Troy Shoppe Jewellers
BEST KNOWN FOR
Appraisals & Quotes, Cleaning/Polishing/Rhodium Plating, Delivery and Pickup, Jewellery Repairs Calgary, Redesign Jewellery, Selling Old Jewellery, Watch Repairs
OPERATING SINCE
1980
WEBSITE
https://troyshoppejewellers.com/
TELEPHONE
+1 403-293-1100
EMAIL
sales@troyshoppejewellers.com
ADDRESS
204 4 St, Northeast Calgary, AB T2E 3S2, Canada
STORE HOURS
Mon: Closed
Tue-Sat: 10am – 6pm
Sun: Closed
RATINGS
4.8 out of 5
Troy Shoppe Jewellers is an independent company that is locally owned and operated in Calgary. They are continually creating fresh, intriguing, and unique jewellery items that set their owners apart from the rest of the competition.
As you look at some of their custom-made pieces, you'll see that they've everything from contemporary designs, to halo designs and very modern and sleek looks. Furthermore, Troy Shoppe Jewellers also deals with appraisals of jewellery items and watches. And to maintain an unbiased valuation, all appraisals are completed by a third party.
Since its inception in 1980, Troy Shoppe Jewellers has supplied repairs as an intrinsic component of its service. With onsite repair, they have got a very short turnaround time (less than two weeks or so).
Top Features
Plenty of private parking space
Lab grown diamonds
Most appraisals take just 3 to 4 working days
Service Reviews
"Amazing customer service and really stunning handcrafted jewellery!! We come back again and again. I couldn't have imagined a more stunning engagement ring. Their earring clasps are incredibly well constructed, being both durable and attractive at the same time."

– Amanda
5. Golden Touch Jewellery
BEST KNOWN FOR
Custom-Made Jewellery Designs
OPERATING SINCE
1978
WEBSITE
https://www.goldentouchjewellery.ca/
TELEPHONE
+1 403-243-7476
EMAIL
info@goldentouchjewellery.ca
ADDRESS
Stanley Park Place, 4645 Macleod Trail, Southwest Calgary, AB T2G 0A6
STORE HOURS
Mon-Fri: 10am – 6pm
Sat: 10am – 4pm
Sun: Closed
RATINGS
4.9 out of 5
Next on the list of best jewellery stores and repair shops is Golden Touch Jewellery located in Southwest Calgary. Wojtek Dudek – the Master Goldsmith, is truly a master of his art.
His store is best known for handmade jewelry items from gold and platinum. He only use high-quality materials and fine workmanship to create custom engagement rings, wedding bands, necklaces, earrings, pendants that you will treasure for a lifetime.
creating exquisite fine jewellery, statement pieces and bespoke designs for 25 years, accumulating a devoted clientèle in the process. His romantic designs are usually centred on ethically sourced gems of the highest quality, setting these pieces on the path to becoming heirlooms.
Any design consultation is free of charge. So if you've something cooking up in your mind, you can visit Golden Touch Jewellery and let them handle the rest.
Top Features
Custom & handmade jewellery
Free design consultations
Ethically sourced gems
Service Reviews
"Woytek is a highly skilled goldsmith and jeweller. To date, I've used his jewellery services for three pieces of jewellery. At the specified price, the rings and necklace were delivered as promised. His services are highly recommended."

– Rockin
6. AGA Jewelry Appraisals Ltd.
| | |
| --- | --- |
| BEST KNOWN FOR | Jewellery appraisals |
| WEBSITE | http://www.agajewelleryappraisals.com/ |
| TELEPHONE | +1 403-252-3900 |
| EMAIL | raykhuller@telus.net |
| ADDRESS | 339 50 Ave, Calgary SE, AB T2G 2B3, Canada |
| RATINGS | 4.9 out of 5 |
AGA Jewelry Appraisals Ltd. is the most popular jewellery appraiser in Calgary. Ray and his team provide services at an extremely reasonable rate. They're quick, efficient, and friendly throughout the process.
What we've personally found is that their appraisals are usually great – not too low, not too high. Additionally, they'll ensure your diamonds and other valuables can be treasured for a lifetime.
So if you need jewellery appraisals for insurance purposes, or tax and estate purposes, they'll provide you with an accurate valuation based on current market conditions.
Top Features
Serving Calgary for over 35 years
Affordable professional appraiser
Service Reviews
"I use Ray for all my Appraisals. He's been very accurate – not too low, not too high. He's a great guy and an interesting person as well!"

– S. Ferguson
7. Liberty Custom Goldworks Inc.
BEST KNOWN FOR
Custom made jewellery and repair services
OPERATING SINCE
1994
WEBSITE
https://liberty-custom-goldworks-com.business.site/
TELEPHONE
+1 403-264-2429
ADDRESS
815 1 St #201, Downtown Calgary SW, AB T2P 1N3, Canada
STORE HOURS
Mon-Thu: 9am – 4pm
Fri: 9am – 3pm
Sat-Sun: Closed
RATINGS
4.8 out of 5
Since 1994, Liberty Custom Goldworks Inc has been Calgary's premier provider of quality rings, necklaces, bracelets and other fine jewelry items. Their unwavering dedication to client satisfaction is praised by Calgarians. Since all work is done in house by specialized goldsmiths, it generally has a very short turn around time.

Your search for flawless accessory to match your outfit or the perfect wedding or engagement ring, can end here. Like others, Liberty Custom Goldworks Inc use only the finest, ethically sourced diamonds and gemstones to create best experiences for you and your family.
For the perfect finishing touch, make sure to ask them to include a special message with their engraving services. They also accept jewellery repair and appraisal requests to cater to a large clientele.
Top Features
Reasonable prices
Low turn around time
Service Reviews
"Excellent client service. I've had a ring resized and my engagement ring tightened and polished with them, and I'll continue to return! Their turnaround time is measured in minutes. Terrific guys and a great experience!"

– Perry
8. Peoples Jewellers – Chinook Mall
BEST KNOWN FOR
IN-STORE ORDERING, CUSTOM JEWELRY, JEWELRY REPAIR (OFF-SITE), WATCH REPAIR (OFF-SITE), CLEANING & INSPECTION (OFF-SITE), DIAMOND TESTING, BUY ONLINE & PICK UP IN-STORE
WEBSITE
https://stores.peoplesjewellers.com/
TELEPHONE
+1 403-253-7244
ADDRESS
6455 Macleod Trail, Chinook Mall Calgary SW, AB T2H 0K8
STORE HOURS
Mon-Sat: 10am – 8pm
Sun: 11am – 6pm
RATINGS
3.8 out of 5
Peoples Jewellers is a leading chain of jewellery stores spread across Canada. This place offers a great collection of fine jewellery items like engagement & wedding rings, necklaces, gold rings, earrings, bracelets & watches.
We all know that the gift of jewellery is always a thoughtful choice be it for birthdays or anniversaries. Peoples Jewellers seems to us the perfect spot to find such a gift.
Apart from this, their industry-leading deals and discounts are just amazing!
Top Features
Lots of famous brands and collections such as Vera Wang, Enchanted Disney, Citizen, Bulova etc.
Free shipping over purchase of $99 or more
Exclusive discounts on engagement & wedding rings
Large network of stores in and around Calgary
Provides flexible financing plans on Peoples Jewellers Credit Card
Service Reviews
"Belinda at Chinook Mall's store is incredible! She knows what she's talking about and can be trusted completely. They built my wedding ring from scratch. She made sure I received my ring back in time after I bent it extremely close to my wedding. She's the one I go to for any problems, and I'll be consulting her on any additional jewellery I acquire from them."

– Lisa Yen
9. Michael Hill – CrossIron Mills Outlet Mall
BEST KNOWN FOR
Bridal collections, Weddings bands, Engagement rings, Necklaces & Pendants, Bracelets, Bangles, Diamonds
OPERATING SINCE
1979
WEBSITE
https://www.michaelhill.ca/
TELEPHONE
+1 403-274-9594
ADDRESS
CrossIron Mills Shopping Mall 261055, AB T4A 0G3, Canada
STORE HOURS
Mon-Wed: 10am – 8pm
Thu-Sat: 10am – 9pm
Sun: 11am – 6pm
RATINGS
4.3 out of 5
With their first jewellery store in 1979, Michael Hill and his wife envisioned making fine jewellery widely accessible. As a result, the jewellery store now operates with 300+ outlets expanded across three countries.
They proudly embrace high-quality and handcrafted jewellery that features the global trends. As premier jewellers in Calgary, Michael Hill specializes in assisting their clients discover exclusive designs and inspired symbolism to help them mark the moments. The store offers an extensive selection of elegant jewellery, individually curated for customers.
Besides this, Online orders, quick deliveries and easy returns are some great perks of associating with a mighty brand.
Top Features
Free shipping over purchase of more than $70
30-day returns
Open Sunday
Large network of stores in and around Calgary
Offer gifts that can suit a variety of needs
Service Reviews
"Deb, I can't say enough good things about her but her personality is amazing. We were gonna go to another store but her welcoming and friendly personality sucked us in. She helped us pick out the perfect 20th-anniversary ring set! Thank you so much, Deb. Because of you, we will be back for our next celebration."

– Walter Paige
10. Koh-i-Noor Jewellers
BEST KNOWN FOR
Indian Gold & Silver Jewellery, Nose Pins, 22K Gold Jewellery, Bracelets, Hoop Earrings, 18K Jewellery, Koka, Tikka, Engagement Wedding Rings, Platinum Jewelry, Pendants & Pendants Sets, Gold Bars, Bangles
OPERATING SINCE
1975
TELEPHONE
+1 403-280-1111
EMAIL
kohinoorjewellers@hotmail.com
ADDRESS
5075 Falconridge Plaza, #1005, Northeast Calgary, AB T3J 3K9,
STORE HOURS
Mon: 11am – 6pm
Tue: Closed
Wed-Sat: 11am – 6pm
Sun: 1am – 6pm
GOOGLE RATINGS
4.4 out of 5
Koh-i-noor Jewellers has been supplying the Calgary community with the greatest range of premium fashion jewellery, diamond engagement rings, and stunning statement timepieces for many years. Especially if you're searching for an Indian jewellery store in Calgary, Koh-i-noor Jewellers is good to go.
The store sells many of the best designer names in luxury jewellery and it has an exclusive selection of men's accessories and children's presents as well. Whether you're celebrating the birth of a baby, preparing to get engaged, or simply wanting to repair an old necklace; this jeweller has something for everyone.
Prices are reasonable and the quality is superb. Moreover, you'll always be impressed by the patience, hard work and dedication of the staff!
Top Features
Specialised Indian Jewellery store in Calgary
Competitive local service prices
Service Reviews
"I got my engagement ring from Koh-i-Noor and they don't stock just any diamonds – they are very choosy about the diamonds they will accept to sell in their store. I had my ring custom made. The quality of the diamond and the service I received was unmatched."

– Alisha
Frequently Asked Questions
1. What is the best way to get jewelry appraised in Calgary?
The most obvious way is to go to a local Calgary jeweller near you who is certified to appraise your jewellery. A free evaluation is often provided by a local jeweller or a pawn shop, especially if you are a regular customer.
2. How much does it cost to have a piece of jewelry appraised in Calgary?
Largely, the cost is dependent on the appraiser's expertise and your location. For instance, the per-hour rate of the gold necklace appraisal in Calgary can range from $40 to $160 or beyond. However, at the time of purchase, certain jewellery stores provide a free appraisal as well.
3. Which is the best jewellery brand?
Monica Vinader, Idyl, Tiffany & Co., Harry Winston, Cartier, Chopard, Van Cleef & Arpels, Graff, David Yurman are some of the best jewellery brands in the world.
Best Jewellery Stores & Repair Shops in Calgary
| Jewellery Store | Zone | Our Ratings |
| --- | --- | --- |
| Calgary Jewellery | Calgary SW | ⭐️⭐️⭐️⭐️⭐️ |
| Pacific Jewellery | Calgary SW | ⭐️⭐️⭐️⭐️ |
| Marlow Design | Calgary SE | ⭐️⭐️⭐️⭐️⭐️ |
| Troy Shoppe Jewellers | Calgary NE | ⭐️⭐️⭐️⭐️⭐️ |
| Golden Touch Jewellery | Calgary SW | ⭐️⭐️⭐️⭐️ |
| AGA Jewellery Appraisals Ltd. | Calgary SE | ⭐️⭐️⭐️⭐️ |
| Liberty Custom Goldworks Inc. | Calgary SW | ⭐️⭐️⭐️⭐️ |
| Peoples Jewellers | Calgary SW | ⭐️⭐️⭐️⭐️ |
| Michael Hill | Calgary NE | ⭐️⭐️⭐️⭐️⭐️ |
| Koh-i-Noor Jewellers | Calgary NE | ⭐️⭐️⭐️⭐️⭐️ |
List of best jewelry stores and repair shops in Calgary
Conclusion
In a nutshell, if you're looking to buy fancy cut diamonds and gemstones mixed into one artistic piece of jewelry, or you simply want to restore your family heirloom in Calgary and the surrounding areas, look no further than these 10 jewellery outlets.
Do you have any other Jewellers in mind who deserve to be called "Best in ratings"? or Have you worked with any of these jewellery repair shops before…?
Let us know your experience in the comments below.
This article is a private opinion and does not constitute advice or any suggestion. We encourage you to seek a professional advice to find out which places or local service providers are best for you. Note that any pricing, operating hours, or other such information provided above may have changed since initial publication. Read full disclaimer here.