You could have a great physique and still have problems with fat in certain areas—sound familiar? Even when you follow a healthy diet and exercise routine, some persistent pockets of fat may persist no matter what you do.
As such, it is ideal to schedule a consultation with a trained CoolSculpting professional in Calgary to eliminate stubborn and hard-to-remove fat.
CoolScuplting is a non-invasive procedure that does not involve cuts, anesthesia, or instruments entering the body. It is a fat reduction method that targets fat in body areas that are more challenging to remove through diet and exercise.
The Clinics that we have listed in this article are exclusively based on Clinic History, Public Reviews, Location, Range of Services, Cost of CoolSculpting Procedure, Special Offers, Customer Engagement, and Awards & Recognition among other rating factors.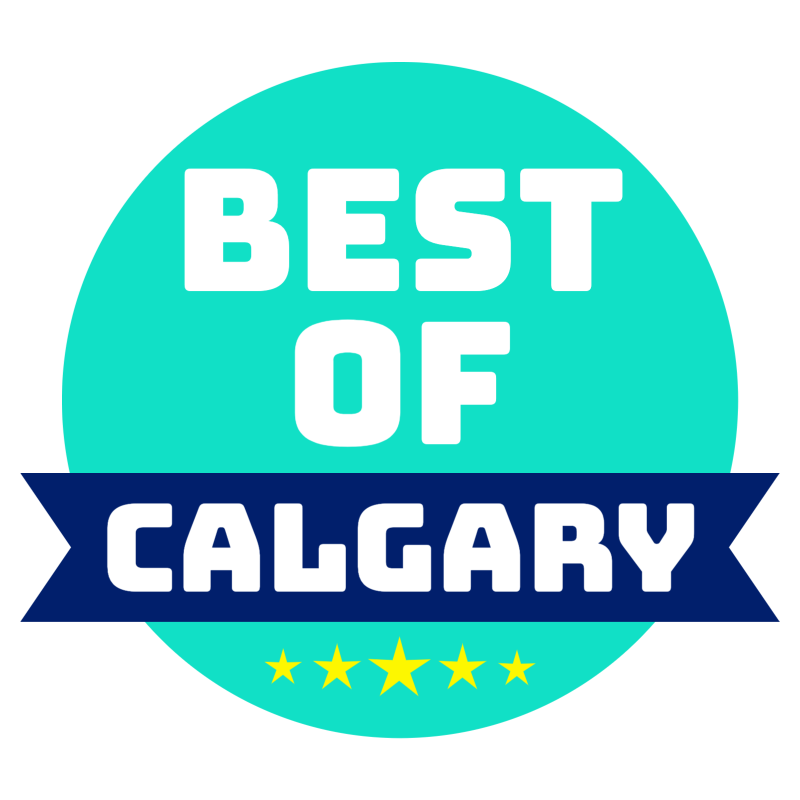 Calgary's 8 Best CoolSculpting Clinics
Searching for CoolSculpting near me? Here's the list of the top 8 best CoolSculpting providers that you could find in Calgary, Alberta:
| S. No. | CoolSculpting Clinics | Ratings |
| --- | --- | --- |
| 1 | The Glenmore Clinic, Calgary SW | 4.6/5 |
| 2 | Skinpossible, Calgary SE | 4.9/5 |
| 3 | Vitality Skin Bar, Calgary NW | 4.8/5 |
| 4 | Vive® Rejuvenation, Calgary SW | 4.7/5 |
| 5 | ReNue Medical Aesthetics, Calgary SW | 4.9/5 |
| 6 | Glo Antiaging Treatment Bar, Calgary NW | 4.7/5 |
| 7 | Beauty Edit, Calgary SE | 4.3/5 |
| 8 | The Institute of Wellness x Advanced Aesthetics, Calgary SW | 4.6/5 |
1. The Glenmore Clinic
BEST KNOWN FOR
CoolSculpting
WEBSITE
https://theglenmoreclinic.ca/
PHONE NUMBER
+1 403-452-5699
EMAIL
info@glenmorehealthcare.com
LOCATION
1600 90 Ave SW Suite A305, Calgary, AB T2V 5A8, Canada
OPENING TIMES
Monday: 8am–4pm
Tuesday: 8am–7pm
Wednesday: 8am–4pm
Thursday: 8am–7pm
Friday: 8am–4pm
Saturday: 8am–2pm
Sunday: Closed
Have you ever wished there was a non-surgical way to get rid of those difficult-to-remove fat deposits? The ones that don't seem to get any smaller no matter how much you diet and exercise—the belly, the love handles, the back fat pads. The Glenmore Clinic in Calgary has you covered!
The Glenmore Clinic is Calgary's first certified CoolSculpting Clinic. They are a physician-owned clinic, with all its procedures and injections performed by highly accomplished nurses. They'll make sure to offer you the safest and most comprehensive CoolSculpting experience in Calgary.
The best part is that you won't get the one-size-fits-all approach at The Glenmore Clinic. All their services are tailored to the unique individual you are. No surgery or incisions, No anaesthesia, No downtime, and No scarring is involved.
Furthermore, they'll give you the very best results by combining your CoolSculpting treatments with a Cellutone vibrational fat blasting treatment and with a lipotropic MIC injection. That'll deliver natural, attainable, and realistic results to enhance your natural features to make them even more attractive.
Top Features
Average fat reduction of 20-25% for good candidates
All procedures done by experienced nurses; they have performed over 400 procedures
The Glenmore Clinic is the only Calgary CoolSculpting® clinic to have all the hand-pieces
Treatments can be done in as little as half-an-hour per area
Free personalized consultations for both men and women
CoolSculpting Reviews
Saw amazing results after a month…
Working with Jenn throughout my CoolSculpting surgery was a pleasure. When we first met, she was incredibly kind and enlightening. Although they claim it can take up to three months, I saw amazing results after a month, and they continued to improve over time. Regardless of your age or size, I strongly advise going to Glenmore Healthcare if you wish to lose stubborn fat.

Amanda
2. Skinpossible
BEST KNOWN FOR
CoolSculpting
WEBSITE
https://www.skinpossible.ca/
PHONE NUMBER
+1 403-719-6523
LOCATION
1800 194 Ave SE #2150, Calgary, AB T2X 0R3, Canada
OPENING TIMES
Monday: 9am–5pm
Tuesday: 9am–7pm
Wednesday: 9am–5pm
Thursday: 9am–7pm
Friday: 9am–5pm
Saturday: 9am–5pm
Sunday: Closed
The next name on the list of best CoolSculpting facilities in Calgary is Skinpossible. Since 2013, they have consistently performed significantly more fat-freezing treatments month after month, year after year.
When you come for the CoolSculpting assessment at Skinpossible their professionals can show you before and after photos of their performed treatment results, so that you can calm your nerves and be confident. Moreover, they have plenty of examples displayed on their website. They create beautiful contours and we stand behind their work.
Skinpossible technicians have performed thousands of treatments and have years of experience performing CoolSculpting treatments and have had the most advanced training available. All of their technicians are fully qualified to perform the CoolSculpting operations.
From their beautiful ambience and generous welcome gifts to their hospitality offerings and thorough follow-up, the standard of care and treatment experience you can expect at Skinpossible is second to none!
Top Features
Has three CoolSculpting machines (more than any other clinic in Alberta) so we can treat multiple areas simultaneously to save you time
Financing options are available
Provide Transformation Guarantee
Free parking available at their front door
Daytime, evening and Saturday appointments are available
CoolSculpting Reviews
Very thorough and quite knowledgeable…
CoolSculpting originally made me anxious, but it is definitely worth it! In Calgary, Skinpossible is THE location to visit if you are thinking about this incredible procedure. To make sure I got the finest results possible, they were very thorough and quite knowledgeable during the consultation. When it comes to this kind of treatment, they are unquestionably experts. I had one treatment and already saw excellent improvements; I want more since I feel amazing! The level of professionalism and knowledge at Skinpossible, where I have previously undergone multiple other treatments (chemical peels, Botox, and laser treatments), is unrivalled.

Mohi
3. Vitality Skin Bar
BEST KNOWN FOR
CoolSculpting
WEBSITE
https://vitalityskinbar.ca/
PHONE NUMBER
+1 587-329-8280
EMAIL
info@vitalityskinbar.ca
LOCATION
8 Varsity Estates Cir NW #202, Calgary, AB T3A 2Z3, Canada
OPENING TIMES
Monday: 10am–3pm
Tuesday: 10am–5:30pm
Wednesday: 10am–5:30pm
Thursday: 10am–7pm
Friday: 10am–5:30pm
Saturday: 10am–2pm
Sunday: Closed
Vitality Skin Bar is another top-rated CoolSculpting facility in Calgary. It is NW Calgary's most suited destination for all skincare and aesthetics including Botox & laser treatments. The non-surgical CoolSculpting process at Vitality Skin Bar in Calgary removes that stubborn fat from your body safely, effectively, and with no downtime.
The only fat-reduction procedure that has been approved by both the FDA and Health Canada is CoolSculpting. At Vitality Skin Bar, Controlled cooling is used during the procedure to safely target and get rid of fat that is resistant to diet and exercise. You will look and feel fantastic from every perspective. Furthermore, you can resume your job and regular activities right away.
The medical professionals at Vitality Skin Bar in Calgary will develop a customized CoolSculpting treatment plan that addresses your problem areas. And additional sessions can further enhance your results even more. Individualized treatment plans are tailored to your body, your goals, and your budget.
Top Features
Offer free introductory consultation
Provide CoolSculpting before-after samples on the website
Online shop to buy age-defying skin care products
CoolSculpting Reviews
Give these women at Vitality Skin a try…
At Vitality Skin Bar, I've received a number of treatments. My first procedure was with Coolsculpting, and since then, I've had two PRP Facials with anti-aging boosters, and I'm so happy with the results! If you're thinking about it, give these women at Vitality Skin a try. Fantastic service, many thanks.

Rose Salunier
4. Vive® Rejuvenation
BEST KNOWN FOR
CoolSculpting
WEBSITE
https://viverejuvenation.com/
PHONE NUMBER
+1 403-237-8428
EMAIL
INFO@VIVEREJUVENATION.COM
LOCATION
366 Aspen Glen Landing SW #215, Calgary, AB T3H 0N5, Canada
OPENING TIMES
Monday: 9am–5pm
Tuesday: 9am–6pm
Wednesday: 9am–6pm
Thursday: 9am–6pm
Friday: 9am–5pm
Saturday: 9am–5pm
Sunday: Closed
Vive Rejuvenation is a medical skin and body rejuvenation clinic in Aspen Landing Shopping Centre in SW Calgary. Best known for CoolSculpting, they ensure every client enjoys excellent personalized and professional service with exceptional results.
The skilled Vive team is welcoming and passionate about their work. Whether you are dropping by the retail shop to pick up your favourite products and learn about the latest new ingredient or looking forward to coming in for a CoolSculpting procedure with downtime, they are ready to help you achieve your version of looking and feeling fabulous!
CoolSculpting cost: Range $500 – $5000 depending on size and area.
Top Features
Provide a wide range of services and products to help people of all ages meet their goals in skin and body rejuvenation
Professional non-surgical fat reduction & body contouring
CoolSculpting Reviews
Professional, friendly, and captivating…
Every time I leave Vive, I'm thrilled. Professional, friendly, and captivating. I advise anyone wanting a top-notch Coolsculpting procedure to use Vive.

Lindsay Ashton
5. ReNue Medical Aesthetics
BEST KNOWN FOR
CoolSculpting
WEBSITE
https://renue.ca/
PHONE NUMBER
+1 403-454-1244
LOCATION
628 11 Ave SW #100, Calgary, AB T2R 0E2, Canada
OPENING TIMES
Monday: Closed
Tuesday: 10am–6pm
Wednesday: 10am–6pm
Thursday: 10am–6pm
Friday: 10am–6pm
Saturday: 10am–4pm
Sunday: Closed
ReNue is another trusted name in CoolSculpting Clinics in Calgary. With personalized treatments performed by world-class medical experts, they'll empower you to confidently achieve your aesthetic goals.
The major highlight of their establishment is that their CoolSculpting technicians have all completed CoolSculpting University and in Airdrie alone, have treated 1000+ happy clients. They are specially trained to expertly perform the treatments like CoolSculpting. In the process, the Sculpture laser targets the fat cells heating them to the point of destruction, and they will not regenerate.
If you're feeling hesitant about this treatment, debunk some common myths by arranging a consultation with one of their medical experts. They'll evaluate if you're the right candidate for CoolScultping!
Top Features
Offer the best of the best modern and minimally invasive treatments that give you natural, sustainable results
Provide a complimentary consultation to help assess the needs of the patient
CoolSculpting Reviews
Wonderful Coolsculpting facility…
At RENUE, people are kind, open-minded, and action-focused. Every time I leave an appointment, I feel like I was heard and valued as a patient. Every time, my problems are thoroughly examined and addressed. I'm grateful.

Isabelle Pratt
6. Glo Antiaging Treatment Bar
BEST KNOWN FOR
CoolSculpting
WEBSITE
https://gloantiaging.com/treatments/coolsculpting/
PHONE NUMBER
+1 403 455 0444
EMAIL
info@gloantiaging.com
LOCATION
1601 Westmount Rd NW #100, Calgary, AB T2N 3M2, Canada
OPENING TIMES
Monday: 9am–6pm
Tuesday: 9am–5pm
Wednesday: 9am–7pm
Thursday: 9am–7pm
Friday: 9am–5pm
Saturday: 9am–5pm
Sunday: Closed
It's easy to sit back, relax and say goodbye to stubborn fat. Thanks to Glo Antiaging Treatment Bar -another top-notch CoolSculpting clinic in Calgary. They believe in creating client-clinician relationships to promote open communication and a more personalized experience during CoolSculpting.
Partnering with industry leaders Allergan, Coolsculpting, Lutronic, Syneron Candela and Venus Concept allows them to deliver the most innovative and effective aesthetic services on the market available nowadays.
Branda, one of their CoolSculpting specialists, has over 23 years of experience in the beauty and wellness industry. Her roles have ranged from medical esthetician to body therapist, specializing in CoolSculpting. Branda's most well-known certifications include CoolSculpting, GentleMax Pro Laser, Venus Legacy, Venus Viva, Dermaplaning and Fotona.
Learn about their dedicated staff members and their areas of expertise, and feel free to contact them with questions about skincare and our spectrum of services.
CoolSculpting Reviews
Branda always does a fantastic job…
I frequently visit Glo Antiaging Treatment Bar for a variety of services. Branda always does a fantastic job of describing the service and the outcomes I might anticipate. In her hands, my skin is at its happiest.

Leela Jacobs
7. Beauty Edit
BEST KNOWN FOR
CoolSculpting
WEBSITE
https://beautyedit.ca/coolsculpting/
PHONE NUMBER
+1 403-300-3348
EMAIL
info@beautyedit.ca
LOCATION
10816 Macleod Trail SE #114, Calgary, AB T2J 5N8, Canada
OPENING TIMES
Monday: 10am–5pm
Tuesday: 10am–5pm
Wednesday: 10am–5pm
Thursday: 10am–7pm
Friday: 10am–5pm
Saturday: Closed
Sunday: Closed
Beauty Edit offers much more than discretion and a quick fix. They help you reclaim your own version of beauty in comfort, acceptance and connection.
Their Beauty Edit CoolResults Promise shows their confidence in the CoolSculpting technology, and the results that they can help you achieve with it. At your first appointment, the CoolSculpting specialist at Beauty Edit will take your photos and your weight. You will then see them for regularly scheduled follow-up appointments after your treatment. At the four month mark, if they are not seeing a visible difference in your treated area, and you have maintained your weight from your initial treatment, they will treat you again next month but free of charge.
CoolSculpting Reviews
Treated me with great patience…
I had the best experience at Beauty Edit. Kim and Jane went above and beyond to accommodate me and ensure that I had the finest experience possible. On my first visit to the clinic, Jane immediately put me at ease. She is a specialist in this field and treated me with great patience. They are fantastic, and I'll be returning soon without a doubt! Thank you, Jane and Kim!

Casey Robinson
8. The Institute of Wellness x Advanced Aesthetics
BEST KNOWN FOR
CoolSculpting
WEBSITE
https://www.iwaa.ca/coolsculpting
PHONE NUMBER
+1 403-286-4263
LOCATION
3007 14 St SW #301, Calgary, AB T2T 3V6, Canada
OPENING TIMES
Monday: 9am–4:30pm
Tuesday: 9am–4:30pm
Wednesday: 9am–4:30pm
Thursday: 10am–6pm
Friday: 9am–4:30pm
Saturday: Closed
Sunday: Closed
Last but not least, IWAA or The Institute of Wellness x Advanced Aesthetics has built a solid reputation over the years. They are now among the leading CoolSculpting professionals in Calgary.
Each person will have a unique body and set of personal objectives. Because of this, when you have arranged a consultation, their skilled professionals will inquire about your unique CoolSculpting goals in order to determine the best course of action for you.
You can even watch TV, read a book, or use your phone to play games while using this non-invasive procedure as it doesn't require anaesthesia. How stress-free is that?
Booking a consultation with IWAA is the best method to find out more about CoolSculpting. This will provide you with additional specific details regarding the operation and whether it is appropriate.
CoolSculpting cost: Starts from $800
CoolSculpting Reviews
There is no comparison to The Institute…
Chelsea in particular was outstanding. She is quite detailed and upfront about what will and won't work for you. Moreover, she was incredibly friendly and professional from beginning to end. After my injection treatment, I experienced no bruising and incredibly little swelling.

In comparison to past injections I've had, the customized numbing lotion made a tremendous difference in how much pain I felt.

Lacey Zacharias
How much does CoolSculpting cost in Calgary, Alberta?
There are several factors that affect how much a CoolSculpting procedure cost in Calgary, Alberta. The number of treatments necessary, any problem areas, and the patient's long-term objectives are a few of these variables.
Depending on how many areas need to be treated, the average expense for such treatment is between $750 and $3,500. However, listed CoolSculpting clinics in Calgary offer discounts from time to time. To find out if they're running any special offers, contact them via phone or email!
Does CoolSculpting have side effects?
According to WebMD, CoolSculpting side-effects vary with each case but slight discomfort post-treatment is fairly common. For example, you can experience an extreme chill throughout the procedure as well as pulling or tugging on your skin. You may feel sore and like you just did some exercise. You could face a little swelling as well.
Rarely, minor to moderate pain might follow CoolSculpting. Experiencing nerve discomfort is also a remote possibility.
Frequently Asked Questions
WHAT ARE THE AREAS OF TREATMENT?
The following areas can be effectively treated with CoolSculpting: male chest, flanks or love handles, thighs, and abdomen.

But since every patient has a unique physique, therefore only a licenced clinician can customise a plan to best meet your needs. One office consultation is all that is necessary to lay out your objectives and pinpoint your problem areas.
WHAT ARE THE BENEFITS OF COOLSCULPTING?
There are countless benefits CoolSculpting has to offer over other methods of fat loss. For instance:
– The treatment's outcomes are organic and keep getting better as the weeks that follow the session pass.
– Because the fat cells are completely expelled from the body and destroyed, there is no chance of weight gain and the effects remain for a very long period.
– There is no need for medicine or anaesthesia.
– There have been extremely few negative side effects.
IS THERE ANY DOWNTIME FOLLOWING THE COOLSCULPTING TREATMENT?
The majority of people don't have any downtime. After treatment, the typical CoolSculpting patient can get back to their regular chores right away.
Conclusion
In a nutshell, if you're looking for affordable CoolSculpting in Calgary and the nearby areas, look no further than these 8 Best CoolSculpting Clinics.
Have any other CoolSculpting professionals in mind? We'd love to hear in the comments 🙂
—END—
This article is a private opinion and does not constitute advice or any suggestion. We encourage you to seek a professional advice to find out which places or local service providers are best for you. Note that any pricing, operating hours, or other such information provided above may have changed since initial publication. Read full disclaimer here.