LASIK eye surgery is one of the most popular laser eye operations performed in Calgary today. Thousands of people who have received LASIK care have reduced or eliminated their need for contacts and glasses.
LASIK stands for Laser-Assisted In Situ Keratomileusis and is a procedure that permanently changes the shape of the cornea, the clear covering of the front of the eye, using an excimer laser. In layman's terms, LASIK is a surgical procedure intended to reduce a person's dependency on glasses or contact lenses.
In this article, we've identified top-rated LASIK Surgeons near you that offer the highest standard of laser eye surgery at an affordable price.
The eye surgeons have been handpicked exclusively based on Clinic history, Public reviews, Location, Range of Surgical Services, Cost of Laser Eye Surgery, Offers, Customer Engagement, and Awards & Recognition among other rating factors.
Calgary's 5 Best LASIK Surgeons
Here are the five laser eye clinics that are most loved by the people of Calgary, Alberta:
| S. No. | LASIK Surgeons | Ratings |
| --- | --- | --- |
| 1 | LASIK MD, Calgary SW | 4.9/5 |
| 2 | Clarity Laser Vision, Calgary SW | 4.7/5 |
| 3 | Gimbel Eye Centre, Calgary NW | 4.1/5 |
| 4 | Demong Associate Eyecentre, Calgary SE | 4.2/5 |
| 5 | Mitchell Eye Centre, Calgary SW | 4.4/5 |
1. LASIK MD
BEST KNOWN FOR
Affordable Laser Eye Surgery
WEBSITE
https://www.lasikmd.com/
PHONE NUMBER
+1 403-444-4444
LOCATION
8835 Macleod Trail SW Suite 440, Calgary, AB T2H 0M2, Canada
OPENING TIMES
Monday: 8am–4:30pm
Tuesday: 8am–4:30pm
Wednesday: 8am–4:30pm
Thursday: 8am–4:30pm
Friday: 8am–4:30pm
Saturday: 8am–4:30pm
Sunday: Closed
LASER EYE SURGERY COST
Starting at $490/eye
Established in 2001, LASIK MD has now become a household name for the best laser eye surgery in Calgary. Drs. Mark Cohen and Avi Wallerstein are the driving forces behind LASIK MD. They are two world-class surgeons with vast knowledge and expertise in refractive care and ophthalmology.
Dr. Cohen and Dr. Wallerstein have performed thousands of eye procedures. They are well-respected medical practitioners, lauded the world over for their significant contributions to the medical community.
The doctors expanded this business model after purchasing a privately operated laser eye correction clinic, concentrating on the accessibility and lifestyle advantages of LASIK. Thanks to LASIK MD, more people than ever before have discovered an enhanced quality of life.
Because they're Canada's largest provider of laser vision correction, they can offer lower prices on LASIK than anywhere else.
Top Features
Has been the recipient of numerous awards and accolades
Lowest Price Guarantee
Provides free LASIK Information Kit
LASIK Surgery Reviews
Their cost is quite reasonable…
LASIK MD is the place to go if you ever need laser eye surgery in Calgary. Both the staff and the surgeons are warm and skilled. Their cost is quite reasonable. I had LASIK performed on my eyes more than ten years ago, and I am still satisfied with my eyesight. I have nothing to grumble about.

Before the pandemic, I recall that they used to have those delectable chocolate chip cookies in their waiting area for patients when I went in for my twice-yearly checkups. My choice to join them was the best one I've ever made.

Clara
2. Clarity Laser Vision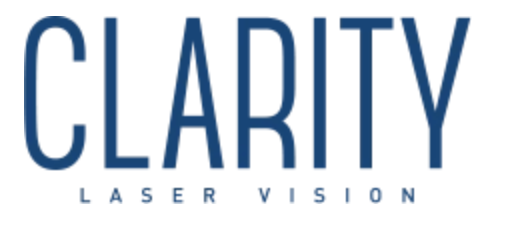 BEST KNOWN FOR
Custom LASIK Eye Surgery
WEBSITE
https://claritylaservision.com/
PHONE NUMBER
+1 587-600-3552
LOCATION
1016 68 Ave SW #110, Calgary, AB T2V 4J2, Canada
OPENING TIMES
Monday: Closed
Tuesday: 8am–5pm
Wednesday: 8am–5pm
Thursday: 8am–5pm
Friday: 8am–5pm
Saturday: Closed
Sunday: Closed
LASER EYE SURGERY COST
ranges from $1500 – $3000/eye
Dr. Al-Ghoul's diverse repertoire of medical and surgical expertise in the field of cornea and refractive surgery allows him to perform only the most appropriate procedure that would best benefit the patient. Each patient will undergo an extensive pre-operative consultation to see if they're a good candidate for LASIK in Calgary.
Regarding LASIK, Clarity employed the IFS Femtosecond Laser, a fifth-generation platform from Abbott Vision. This laser is extremely accurate and capable of producing ultra-thin flaps for SBK or LASIK procedures. With Sub-Keratomileusis Bowman's (SBK), also known as an ultra-thin flap ablation, produce a considerably stronger architecture of the cornea compared with conventional LASIK eye surgery.
They don't believe in cheap laser eye surgery. The risks far outweigh the benefits, and your eyes are too precious to gamble with. That's why Clarity Vision offers flexible and fair payment options for custom LASIK, PRK, ICL, and RLE.
The major highlight is that at Clarity Laser Vision, nearly 99% of our refractive patients have acquired 20/25 vision or better through their Calgary LASIK procedure.
Top Features
Get laser eye surgery in Calgary with 0% interest for up to 3 years with no hidden costs
Offer complimentary enhancements and adjustments to your vision if you ever need it
0% financing options are available
LASIK Surgery Reviews
Dr. Al-Ghoul, a very skilled and well-known ophthalmologist in Calgary…
Where do I begin? Growing up, you are always exposed to the horror tales surrounding laser eye surgery. After visiting Clarity and another well-known laser eye clinic for consultation, it was clear who would win.

Your LASIK worry will be much reduced because to Dr. Al-Ghoul, a very skilled and well-known ophthalmologist in Calgary. To determine whether your eyes are a good candidate for laser surgery, his equally expert staff administers a variety of tests and makes use of a variety of tools. Even though there wasn't much of a difference in prices between the two clinics I visited, Clarity Laser makes the price difference more than worthwhile.

Chelsea Shum
3. Gimbel Eye Centre
Gimbel Eye Centre was the first in Canada to perform laser vision correction, refractive lens exchange and implantable corrective lens procedures. Since they have been setting the standard for cutting-edge eye care for many years, you can count on them to give you a wide range of alternatives to properly suit your needs.
Dr. Howard Gimbel, an accomplished ophthalmologist with more than 50 years of expertise serving Calgary community, served as the director of Gimbel Eye Centre. In fact, Dr. Gimbel just received an appointment to the Order of Canada, one of the greatest honours a Canadian may get that is given solely to people who have made very significant contributions to our wonderful country.
The Centre provides LASIK surgery, PRK, and a wide range of other procedures in addition to its staff of eye doctors, optometrists, and trained eye care specialists. These procedures are intended to improve common vision flaws, treat crippling eye disorders, and more.
The cost of LASIK is $2,400 per eye at this practice, which includes corneal collagen cross-linking in the event LASIK XTRA is recommended.
LASIK Surgery Reviews
Well worth the extra time, money, and effort…
Gimbel was incredible! After having a poor experience at another place, I reluctantly decided to seek a second opinion at Gimbel. It was both day and night. Gimbel took their time, was professional, and listened to what I had to say. My ability to acquire PRK was made possible by working with a dry eye specialist and seeing a doctor on my very first appointment.

I'm now getting better and couldn't be happier with the whole thing. Gimbel was a little more expensive and required more work from me (to prepare my eyes), but it was well worth the extra time, money, and effort.

Kristen
4. Demong Associate Eyecentre
BEST KNOWN FOR
Laser Eye Surgery
WEBSITE
https://health-local.com/biz/laser-eye/calgary/alberta/demong-associate-eyecentre/
PHONE NUMBER
+1 403-254-6007
LOCATION
290 Midpark Way SE #305, Calgary, AB T2X 1P1, Canada
OPENING TIMES
Monday: 9am–4:30pm
Tuesday: 9am–4:30pm
Wednesday: 9am–4:30pm
Thursday: 9am–4:30pm
Friday: 9am–4:30pm
Saturday: Closed
Sunday: Closed
In 1991, Dr. Thad Demong founded Demong Associate Eyecentre and unveiled his connected, exclusive Surgical Suite. He has since carried out many refractive surgeries, such as laser vision correction and refractive lens surgery. He is dedicated to providing the most cutting-edge procedures and technologies as one of Canada's most renowned corneal and refractive experts in order to foster excellent visual outcomes.
Demong Associate Eyecentre is Calgary's premium surgical eye care centre, serving Calgarians since 1980. Three physicians provide your care, each specializing in his or her own field.
They feature the most advanced laser and lens techniques and the finest precision technology can offer at their private surgical facility, Rocky Mountain Surgery Centre, located adjacent to the clinic.
LASIK Surgery Reviews
Anesthesia-free surgery was performed in 15 minutes…
Dr. Demong's staff and the quality of his care have truly pleased me! I was anxious because I was a first-time cataract patient. The staff was very kind and was able to foresee and respond to all queries. Anesthesia-free surgery was performed in 15 minutes after 30 minutes of preparation. My vision has substantially improved, and I am really happy about it. I wouldn't have been anxious if someone had informed me it was far better than getting a filling at the dentist.

Roland
5. Mitchell Eye Centre
BEST KNOWN FOR
Laser Eye Surgery
WEBSITE
https://mitchelleyecentre.com/services/#laser-eye-surgery
PHONE NUMBER
+1 403-258-1773
LOCATION
5340 1 St SW, Calgary, AB T2H 0C8, Canada
OPENING TIMES
Monday: 7am–5pm
Tuesday: 7am–5pm
Wednesday: 7am–5pm
Thursday: 7am–5pm
Friday: 7am–5pm
Saturday: Closed
Sunday: Closed
If you're nearsighted, farsighted or have astigmatism, Mitchell Eye Centre's Advanced PRK Laser Eye Surgery is considered one of the safest laser eye surgery procedures available in Calgary. Highly effective and gentle, it improves your vision and is less likely to cause dry eye like LASIK often does.
Surgery is performed on an outpatient basis, takes less than 30 minutes to complete and your treatment includes free enhancements and adjustments for the first 18 months after surgery.
Immediately following surgery, you'll notice an improvement in your vision and will feel more confident, enjoy a better quality of life, be more active and can finally stop wearing glasses and contact lenses.
LASIK Surgery Reviews
I wholeheartedly recommend them…
Dr. Robert Mitchell performed PRK laser eye surgery on me, and I'm happy with the outcomes. I have 20/15 vision and no haloes in my vision. The employees here are consistently friendly and courteous. If you're interested in receiving laser correction services, I wholeheartedly recommend them!

Gary T.
How much does LASIK eye surgery cost in Canada?
The price of laser eye surgery varies greatly in Calgary, Alberta. Starting at roughly $500 and going up to thousands of dollars for each eye, the typical average cost of LASIK Surgery ranges from $1800 – $2500 per eye.
What are the risks of laser eye surgery?
Loss of vision as a result of complications is extremely uncommon. However, some LASIK side effects, notably dry eyes and transient vision issues like glare, are very common.
Risks of LASIK surgery include:
Dry eyes
Glare, halos and double vision
Astigmatism
Undercorrections
Overcorrections
Watch the video given below to know more about Laser Eye Surgery risks!
Frequently Asked Questions
Is LASIK covered by insurance in Calgary, Alberta?
Laser eye surgery is not typically covered by insurance plans because it is regarded as an elective procedure.
Is it worth it to get laser eye surgery?
The majority of patients who have LASIK surgery generally have good to excellent vision. You won't have to be concerned about your glasses or contact lenses when participating in sports, swimming, or even just trying to read the time in the morning.
How do I know if I'm a candidate for Laser Eye Surgery?
To verify eligibility, Every LASIK clinic has created a detailed preliminary screening procedure. Your medical history is reviewed, your eyes are examined, and your corneal tissue is thoroughly analysed by the team of board-certified medical professionals.

Only suitable patients are admitted for laser eye surgery thanks to this rigorous screening process. Following a thorough evaluation, the doctor will choose which of the tested technologies (LASIK, PRK, ICL, or RLE) is the most secure and appropriate for your eyes.
Conclusion
In a nutshell, if you're looking for affordable Laser Eye Surgery in Calgary and the nearby areas, look no further than these 5 Best LASIK Surgeons.
Have any other LASIK experts in mind? We'd love to hear in the comments.
—END—
This article is a private opinion and does not constitute advice or any suggestion. We encourage you to seek a professional advice to find out which places or local service providers are best for you. Note that any pricing, operating hours, or other such information provided above may have changed since initial publication. Read full disclaimer here.