Take a glimpse at our top picks for the 4 certified orthodontists in Abbotsford near you that can make your smile stand out.
These orthodontists have been handpicked exclusively based on framework including but not limited to – Clinic History, Public Reviews, Location, Range of Orthodontic Services, Cost of Orthodontic Services, Special Offers, Client Engagement, and Awards & Recognition.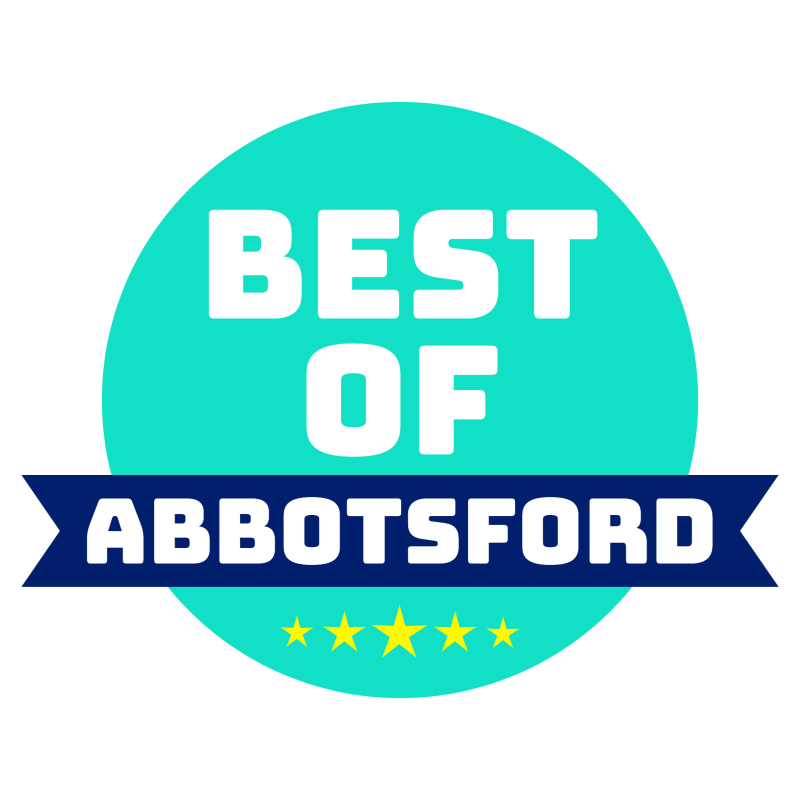 Abbotsford's 4 Best Orthodontists
Searching for an orthodontist near me? Here are the 4 top-rated dental practitioners that you could find in Abbotsford, British Columbia:
| S. No. | Abbotsford Orthodontists | Ratings |
| --- | --- | --- |
| 1 | Refine Orthodontics | 4.7/5 |
| 2 | Abbotsford Orthodontics | 4.9/5 |
| 3 | Dr. Andrew P. Woo | 4.6/5 |
| 4 | Happy Orthodontics | 4.8/5 |
4 best orthodontists near me
1. Refine Orthodontics
| | |
| --- | --- |
| BEST KNOWN FOR | Surgical Orthodontics, Two Phase Treatment, Orthodontic Retention |
| ORTHODONTIST | Dr. Julia Ng |
| PHONE NUMBER | +1 604-746-2888 |
| EMAIL | office@refineorthodontics.ca |
| LOCATION | 2190 W Railway St #106, Abbotsford, BC V2S 2E2, Canada |
Dr. Julia Ng at Refine Orthodontics is the first name on our list of best Abbotsford orthodontists.
They are aware of your unique objectives and worries. As such, they'll provide individualised orthodontic treatment that gives you the healthiest, most attractive, and most self-assured smile possible.
Furthermore, their clinic provides top-notch care, modern methods, and cutting-edge technology. They will enquire about your life, interests, objectives, and treatment schedule when determining your course of treatment. After your free examination, they will create your special strategy.
Highlights
Patient-centered practice philosophy
Complimentary consultations are offered
Serve the Fraser Valley, including Aldergrove, Abbotsford, Mission and Chilliwack
Reviews
I am at the beginning of my orthodontic treatment and as a patient of an advanced age (aka, not a teenager) I was a little intimidated by the whole process but the staff here have answered all my questions and made me feel relaxed and welcome. I have already recommend Refine Orthodontics to some friends because of my experience and how it made me feel normal to be getting treatment as an adult. I'm looking forward to the end result!

– Jennifer
2. Abbotsford Orthodontics
Abbotsford Orthodontics is another clinic that's synonymous with world-class orthodontic care. Drs. Trista Felty and Emily Thong, two certified orthodontists here at Abbotsford Orthodontics, assist patients in achieving lifetime-long oral health and aesthetics.
In order to ensure that you get top-notch care as quickly as possible, they're committed to utilising the most recent technologies. With anything from Invisalign and Invisalign Teen to self-ligating Damon braces, LightForce 3D printed braces, clear braces, or interceptive therapy, they work to offer you, your family, and your friends the best possible care.
Call them to arrange your free appointment and find out more about Spark aligners, Invisalign, and orthodontics in general.
Highlights
Welcoming new patients with complimentary consultations
Offer a range of options to meet everyone's individualized needs and budget
NO need for a recommendation from a primary dentist
Reviews
I took my son to Abbotsford Orthodontics for a consultation after his dentist referred him. Our orthodontic treatment coordinator Becca was fantastic. She explained everything so we understood exactly the process, was kind and charismatic, and put my son completely at ease. We are very confident that this clinic is the one to go with.

– Sheri
3. Dr. Andrew P. Woo
| | |
| --- | --- |
| BEST KNOWN FOR | Common Treatments, Braces |
| ORTHODONTIST | Dr. Andrew Woo |
| PHONE NUMBER | +1 604-859-1505 |
| LOCATION | 208-32625 South Fraser Way, Abbotsford, BC V2T 1X8, Canada |
Be sure to check in at Dr. Andrew P. Woo's office in Abbotsford for all your orthodontic needs. Dr. Andrew Woo, an orthodontist who serves the Fraser Valley, provides braces for kids, teens, and adults.
They work hard to keep lines of communication open, and their helpful team is always on hand to handle your inquiries and issues. Because they are aware that informed patients are healthy patients.
To arrange your free consultation with Dr. Woo and learn more about the range of treatments we provide, get in touch with their office. They'll assist you in making the best decision for your unique needs and goals.
Highlights
Provide complimentary consultation with Dr. Woo
Stay abreast with the latest treatments and technology
Donor to several local charities and children's sports teams
Reviews
Both our daughters had their braces done by Dr. Woo and his amazing staff. Through the years we have had only positive experiences with them. From the girls at the front desk welcoming us in with a smile, to Coral working her magic with our insurance company, and the assistants always cheerfully making conversation and showing patience and understanding to our daughter with extra needs. Dr. Woo was always smiling and had a positive attitude, and did amazing work! We fully recommend Dr. Woo and his staff and thank them for their caring and hard work to make our daughters smiles what they are today.

– Sylvie
4. Happy Orthodontics
Last but not least, Happy Orthodontics is yet another top-leading orthodontist in Abbotsford dedicated to helping all of its patients achieve stunning, self-assured smiles.
Above everything, they want to make sure that the process of changing your smile is enjoyable and results in the satisfaction that will stay for years.
Dr. Happy Ghag and his team offer you a variety of orthodontic treatment options, including metal, transparent, gold, lingual, and Invisalign braces (kids, teens and adults). They want to guarantee that your new smile will be both functionally and aesthetically pleasing.
Feel free to call Happy Orthodontic to schedule an initial consultation if you have any questions concerning orthodontic treatment for an overbite, crooked teeth, underbite, crossbite, or any other orthodontic issue.
Highlights
Available by telephone, email, text messaging, and web chat
Direct Bill your insurance at no extra cost
Has two other locations at Chilliwack and Surrey
Reviews
I started my invisalign journey about a year ago with Happy Orthodontics in Abbotsford and I could not be more impressed with the whole experience. From the initial consultation, to my quarterly (+) check-in appointments, the entire team at this clinic have been amazing. I highly recommend Happy Ortho to anyone, at any age, whose wanting to change their smile and gain that extra bit of confidence in themselves!

– Katherine
Conclusion
Language and cultural boundaries can be broken just by a lovely smile!
The 4 Abbotsford orthodontists listed above will welcome you to their office, where they provide care that is as unique as your smile.
This article is a private opinion and does not constitute advice or any suggestion. We encourage you to seek a professional advice to find out which places or local service providers are best for you. Note that any pricing, operating hours, or other such information provided above may have changed since initial publication. Read full disclaimer here.