Take a glimpse at our top picks for the 5 Best Emergency Dentists in Abbotsford, BC that can offer immediate relief when you need it the most.
The dentists have been handpicked exclusively based on factors including but not limited to – Clinic History, Public Reviews, Location, Range of Dental Services, Cost of Dental Services, Special Offers, Client Engagement, and Awards & Recognition.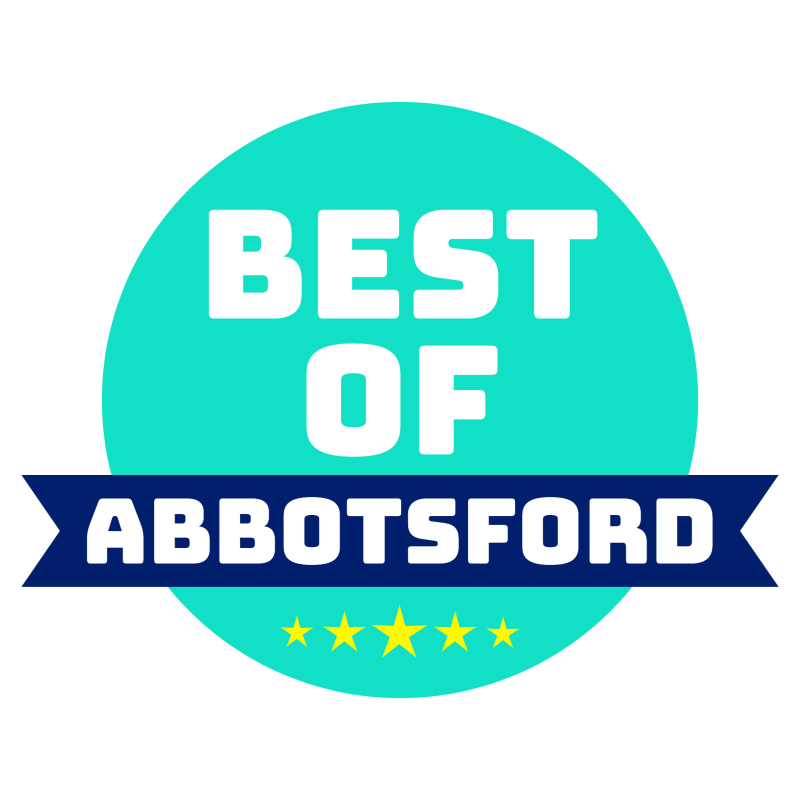 Abbotsford's 5 Best Emergency Dentists
Here are the five top-rated dental practitioners that you could find in Abbotsford, British Columbia:
| S. NO. | EMERGENCY DENTISTS | RATINGS |
| --- | --- | --- |
| 1 | Lifetime Dental at Sevenoaks | 4.7/5 |
| 2 | Clayburn Dental | 4.5/5 |
| 3 | Townline Dental | 4.5/5 |
| 4 | Dedicated Dental Care | 4.3/5 |
| 5 | Allwood Dental | 4.8/5 |
1. Lifetime Dental at Sevenoaks
| | |
| --- | --- |
| BEST KNOWN FOR | Dental Emergencies |
| EMERGENCY DENTIST | Dr. Robert (Bob) Letnick |
| PHONE NUMBER | +1 778-860-6765 |
| EMAIL | reception@lifetimedental.ca |
| LOCATION | Sevenoaks Shopping Center, 32900 South Fraser Way Unit 206, Abbotsford, BC V2S 5A1, Canada |
This place has one of the best emergency dental care providers in Abbotsford. The staff at Lifetime Dental at Sevenoaks has been conveniently serving patients as a family dentist in Abbotsford, British Columbia, since 1975.
They provide a wide range of family dentistry services that improve and safeguard your smile, as well as emergency dental care that can save your day. Moreover, you can protect your smile from harm and decay, have it restored, or have cosmetic dentistry procedures done to improve it.
Dr. Bob is a renowned dental specialist and a strong proponent of doing things correctly the first time when it comes to the way he offers dental care.
You can completely rely on their expertise, whether you're looking for a new family dentist or you need an emergency dentist for immediate treatment.
REVIEWS
Excellent friendly service! I called in the morning for an emergency and they had me in within a few hours. I would highly recommend 👌

Catherine Murray
2. Clayburn Dental
Clayburn Dental is yet another top-notch emergency dentist in Abbotsford. They have been providing services in the neighbourhood for more than two decades now.
The staff at Clayburn Dental takes great pride in offering you and your family a wide range of dental services. So whatever your needs are, you are covered!
Apart from this, they are available seven days a week, and in fact, they have recently renovated the Abbotsford dentist's office. It is now well-equipped to assist you with the high-quality emergency dental care you require.
REVIEWS
It was a great experience. I was in lot pain and was so happy to get emergency appointment on the same day. My dentist Dr. Sahi Mangat did everything to make me comfortable during the tooth extraction and filling procedure . Highly recommend this place for any dental problems.

Jeevan Bains
3. Townline Dental
Be sure to check in at Towline Dental if you want family or aesthetic dentistry in Abbotsford. They guarantee that you will receive the best care possible under the most advanced dental technologies. Moreover, they continually enhance their resources and expertise since they are committed lifetime learners in the field of oral healthcare.
When someone has a dental emergency, they need prompt care from someone reliable and experienced. Rest assured, Townline Dental's staff is on hand to handle any dental emergencies.
Visit this dentist's office, where they will perform a complete evaluation and lead you through both short- and long-term dental treatments to guarantee that your full dental health is restored.
REVIEWS
Dr Mavi is very professional, patient and caring. Receptionist squeezed time for my emergency visit. Thank you Townline dental for your caring approach. 🙏

Jasdeep Singh Kandhola
4. Dedicated Dental Care
Dedicated Dentist Care is a family-oriented dental office dedicated to offering top-notch dental care in a welcoming, considerate, and professional setting. Emergency dentists are known to take a patient-centred approach and use comprehensive and long-lasting dentistry by fusing the most recent evidence-based information.
The only downside is that they can handle all your emergencies during regular business hours only. You may call their office if you are not already one of their patients, and they will do everything to schedule an appointment for you at the earliest date and time.
REVIEWS
I have had extensive dental work done with Dr. Kanda and his team, from root canals, extraction, and implants. I'm a high anxiety patient, and they truly have earned my trust. The patient care, from the front desk, through any procedure, to the follow up has been truly stellar. I am very lucky to be treated with such professionalism and kindness. Thank you!

Laura Yee
5. Allwood Dental
| | |
| --- | --- |
| BEST KNOWN FOR | Dental Emergencies |
| EMERGENCY DENTIST | Dr. Shikha Hans |
| PHONE NUMBER | +1 604-746-3535 |
| EMAIL | Info@allwooddental.com |
| LOCATION | 32615 South Fraser Way #335, Abbotsford, BC V2T 1X8, Canada |
Last but not least, the staff at the Allwood Dental Clinic offers thorough dental care and unwavering service to residents of Abbotsford and the surrounding area. Given that they are among Abbottsford's top emergency dentists, they work hard to hold onto that reputation.
In order to guarantee that patients receive prompt care within their regular clinic hours, they have an emergency dental care policy. And what's best is, Wheelchair accessibility is also available in their workplace.
You can be confident that they will address your worries and, if required, set up an urgent appointment with one of their dentists.
REVIEWS
Dr. Hans is an excellent dentist. She is so kind and friendly. She is very knowledgeable and answers all my questions. She has really helped me out a couple of times with emergencies. Her staff are excellent, too. Very friendly and organized. The communication is great. I appreciate their reminders and follow-up. I highly recommend Dr. Hans and her whole office.

Jennifer Henzel
About Abbotsford Emergency Dental Clinics
In a nutshell, if you're looking for urgent dental care in Abbotsford and nearby, these 5 Emergency Dentists have got you covered.
This article is a private opinion and does not constitute advice or any suggestion. We encourage you to seek a professional advice to find out which places or local service providers are best for you. Note that any pricing, operating hours, or other such information provided above may have changed since initial publication. Read full disclaimer here.