The Halifax Dermatologists have been handpicked exclusively based on rating factors including but not limited to – Clinic History, Public Reviews, Location, Range of Dermatology Services, Cost of Dermatology Services, Special Offers, Client Engagement, and Awards & Recognition.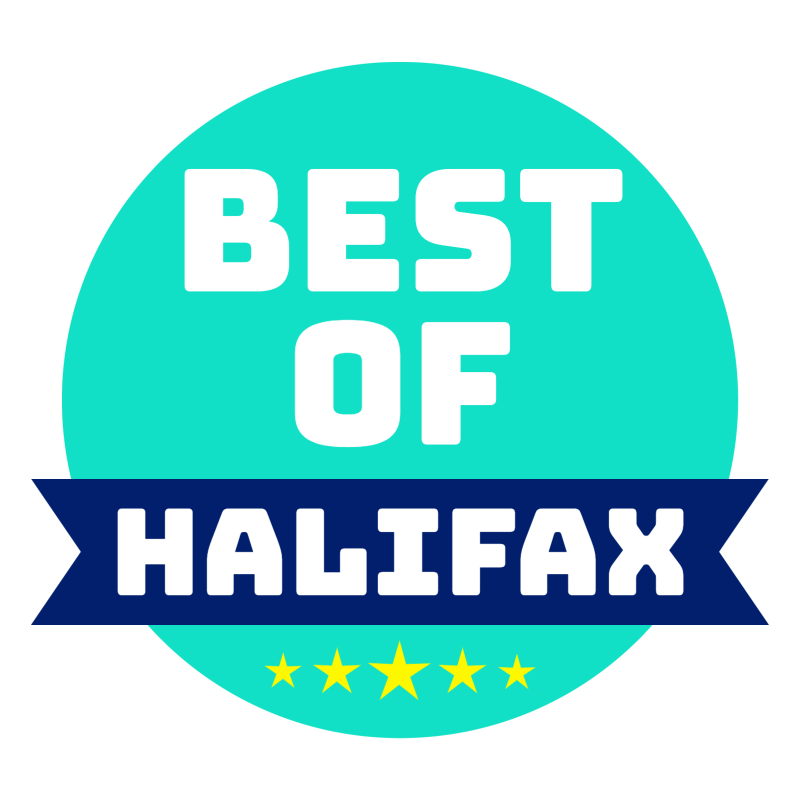 HALIFAX'S 12 BEST DERMATOLOGISTS
Here's the list of 12 top-rated dermatology clinics that are most loved by the people of Halifax, Nova Scotia:
DermaEnvy Skincare
Luma Clinic
Precision Dermatology
Atlantic Skin Care Inc
Bloom Laser Clinic
Bedford Skin Clinic
The Summit Skin Care
Vitality Medi Spa
TRUE CLINIC – Halifax Botox, Lips +
Sincerely, Skin Skincare & Laser Boutique
Modern Age Aesthetics And Wellness
FACE CLINIC HALIFAX
1. DermaEnvy Skincare
Our skin does so much for us , let's give it some much needed love by being consistent and aiming to maintain its health with regular facial appointments. 🤍

Listed in this info carousel are some of our most popular facial services, and how often you should book them. pic.twitter.com/hCD9FfAieZ

— DermaEnvy Skincare (@DermaEnvy) November 14, 2022
Reviews
Went in for my first microdermabrasion treatment with Sia today and I had a wonderful experience. All staff was very friendly and Sia is so much fun to chat with during the service. She takes time to make recommendations and really personalize the experience for you. You can tell she genuinely has your best interests at hand and takes time to know you as a person.

Overall 10/10 experience and I will certainly be booking in again soon.

Cassidy
2. Luma Clinic
| | |
| --- | --- |
| BEST KNOWN FOR | Botox, CoolSculpting, Clear + Brilliant, Micro Needling, Dermal Fillers, Anti-Wrinkle injections, Vascular Laser |
| DERMATOLOGIST / SKINCARE EXPERT | Dr. Alia Bosworth |
| WEBSITE | https://luma.clinic/ |
| PHONE NUMBER | +1 902-425-2956 |
| EMAIL | hello@luma.clinic |
| LOCATION | 6088 Coburg Rd, Halifax, NS B3H 1Z4, Canada |
Reviews
Long-time fan and follower of Luma Clinic (formerly Dermatology Rejuvenation Centre). Staff are knowledgable and lovely. Consultations and treatments are individualized and effective. I recommend to all of my friends and family!

Lindsay
3. Precision Dermatology
Reviews
I had a procedure for skin cancer done in Dec 2021 and it was all done in the calm of a pleasant staff and skilled surgeon. I felt well cared for and respected and welcome to return any time.

Linda Johnson
4. Atlantic Skin Care Inc
| | |
| --- | --- |
| BEST KNOWN FOR | Chemical Peels, Clinical Facials, Photo-revitalization, Microneedling, PRP Hair Restoration, Eyebrow Microblading, Botulinum and Tissue Fillers, Ultherapy |
| WEBSITE | https://atlanticskincare.com/ |
| PHONE NUMBER | +1 902-465-8720 |
| LOCATION | Medical Centre, 46 Portland St Suite 300, Dartmouth, NS B2Y 1H4, Canada |
Reviews
I have never been to a better Dermatology Clinic. I have been dealing with extremely bad eczema flare ups for the past 3 years. It got so bad that in October I was hospitalized and had to have an IV antibiotic to clear it up. I have been passed around between walk-ins and dermatologists with nothing more than a "you have to replace x hygiene product with y hygiene product".

Dr. Sutherland knew instantly what medication to put me on to clear my flare ups to the point where they only come if I have a stressful day. Not only did she do that but she booked me in for patch testing to find out what my problem actually is. I just finished my second day of patch testing and found out I have a very strong reaction to Nickel and a few other things.
I cannot recommend Dr. Sutherland and the rest of the staff here enough.

Ian Douglas
5. Bloom Laser Clinic
Reviews
Dr. Fathy has forever changed my skin. It is clear that he is passionate about dermatology and wants his patients to understand the treatments he is delivering. I always pass along his name to anyone who mentions they are looking to address a skin concern. He is an exceptional dermatologist with a great bedside manner so I highly recommend a visit to his clinic if you are looking to see a skilled professional.

Simon Martin-Van de Sande
6. Bedford Skin Clinic
Reviews
Bedford Skin Clinic is a beautiful place with the most beautiful people; inside and out. They are welcoming, kind, knowledgeable and professional. I was the SUPER LUCKY recipient for one of their giveaways and have just completed my EVOKE treatment on my chin. It is a service worth having! It's pain free, comfortable and produces incredible results! It is nice and warm under the chin, the redness fades in under an hour (or so it did for me) and truth be told, I often fell asleep during it. They have many other services that I have received. They follow-up and truly make you feel cared for. I highly recommend them and encourage you all to look them up and see all the services they offer!

Jenna Turner
7. The Summit Skin Care
Reviews
Summit is Spa-tacular!! Their friendly knowledgeable staff take great care to provide award winning relaxing services allowing you to disconnect from life's crazy pace and enjoy pampering time. I always leave feeling so much more calmed and relaxed. They have a wide selection of quality skin care products for every skin type. Can't recommend them enough. Wouldn't think of getting my Pedi Reflexology or Facials anywhere else. Top notch if you haven't gone you're missing out.

Catherine
8. Vitality Medi Spa
Reviews
I had a fantastic experience at Vitality MediSpa. The front desk staff were extremely friendly, efficient, and courteous. I went to this medispa to have my first chemical peel. I was a little apprehensive as I had never had a chemical peel before. My esthetician, Maris Mills, took the time to answer all of my skin care related questions/concerns. I was very impressed with Maris' skin care related knowledge/training. She also very kindly gave me her social media profile and told me to reach out to her in case I had any problems or questions after I left the medispa. The customer service was phenomenal. The medispa itself is brightly lit, esthetically beautiful, and warm/welcoming. I will definitely be back to see Maris again! There is paid public parking located downstairs in the Doyle which is super convenient too. Keep up the great work! 👍

Asrar Haq-Montford
9. True Clinical – Halifax Botox, Lips +
| | |
| --- | --- |
| BEST KNOWN FOR | Botox® and Dermal Filler procedures, Lip fillers, Non surgical nose enhancements |
| DERMATOLOGIST / SKINCARE EXPERT | Will Bland |
| WEBSITE | https://trueclinic.ca/ |
| PHONE NUMBER | +1 902-717-4488 |
| LOCATION | 5653 Hennessey St, Halifax, NS B3K 2B1, Canada |
Reviews
I met with Will today for Botox and dermal filler and I had a wonderful experience. Each step was thoroughly explained during the process and I was constantly being asked if I was comfortable, which was appreciated. I originally went in thinking I needed tear trough filler but Will was honest in his assessment and told me I didn't need it. You can tell he truly cares more about his patients and their individual needs vs making a quick buck.

Virginia
10. Sincerely, Skin Skincare & Laser Boutique
Reviews
I love going to Sincerely Skin. My face has completely transformed over the past two years young their services. Michelle is always extremely pleasant to deal with, and so much fun! I cannot wait until next time…

Jake Smith
11. Modern Age Aesthetics And Wellness
Reviews
This was my first time with Monique, and she was amazing and knowledge! She took the time to explain the differences between facials and recommended which ones would be best for me. I ended up getting the signature custom facial and she walked me through each step which I appreciated since I have very sensitive skin. Post-facial I feel great and am glowing!

M Hamilton
12. Face Clinic Halifax
| | |
| --- | --- |
| BEST KNOWN FOR | AESTHETIC INJECTIONS, DERMAL FILLERS, LASER FOR VESSELS AND VEINS, LASER FOR PIGMENTATION |
| DERMATOLOGIST / SKINCARE EXPERT | Dr. Josef Mir |
| WEBSITE | https://faceclinic.ca/ |
| PHONE NUMBER | +1 902-497-6465 |
| EMAIL | info@faceclinic.ca |
| LOCATION | 6461 Quinpool Rd, Halifax, NS B3L 1B1, Canada |
Reviews
The face clinic was amazing. The staff was so easy to reach and helped me when I had an concerns immediately. They allowed me to feel comfortable and the doctor ensured I was safe in every way. Thank you so much you guys.

Nikki
Final Thoughts
To sum things up, if you're looking for the top-rated dermatology clinics in Halifax, Nova Scotia and nearby, look no further than these 12 Best Dermatologists.
And if you're specifically looking for fat-freezing methods to get rid of your stubborn fat, here are Halifax's Best CoolSculpting Clinics for further reading.
This article is a private opinion and does not constitute advice or any suggestion. We encourage you to seek a professional advice to find out which places or local service providers are best for you. Note that any pricing, operating hours, or other such information provided above may have changed since initial publication. Read full disclaimer here.