The Brampton Dermatologists have been handpicked exclusively based on rating factors including but not limited to – Clinic History, Public Reviews, Location, Range of Dermatology Services, Cost of Dermatology Services, Special Offers, Client Engagement, and Awards & Recognition.
BRAMPTON'S 13 BEST DERMATOLOGISTS
Here's the list of 13 top-rated Skincare clinics that are most loved by the people of Brampton, Ontario:
Heart Lake Cosmetic Dermatology
Brigitte Biller Medical Cosmetic Clinic
Dr. Anjalee Gupta Aesthetic Clinic
Derma Capital Laser Clinic
Heart Lake Aesthetics
Radiance Skin Care & Laser Clinic
Unique Laser And Skin Care Clinic
Divine Spa
AK Care Medispa
MYSKINBALANCE
Laser Spot
Dr. Shakti Sharma
Dr. Daniel Chang
1. Heart Lake Cosmetic Dermatology
Reviews
if I could give 5000 stars, I would! I am extremely happy with the results of my treatment at Heart lake Cosmetic. Definitely worth the investment. my skin feels amazing. very professional and friendly staff. Thank you Mahrookh for doing an amazing job.

Rajminder Bhinder
2. Brigitte Biller Medical Cosmetic Clinic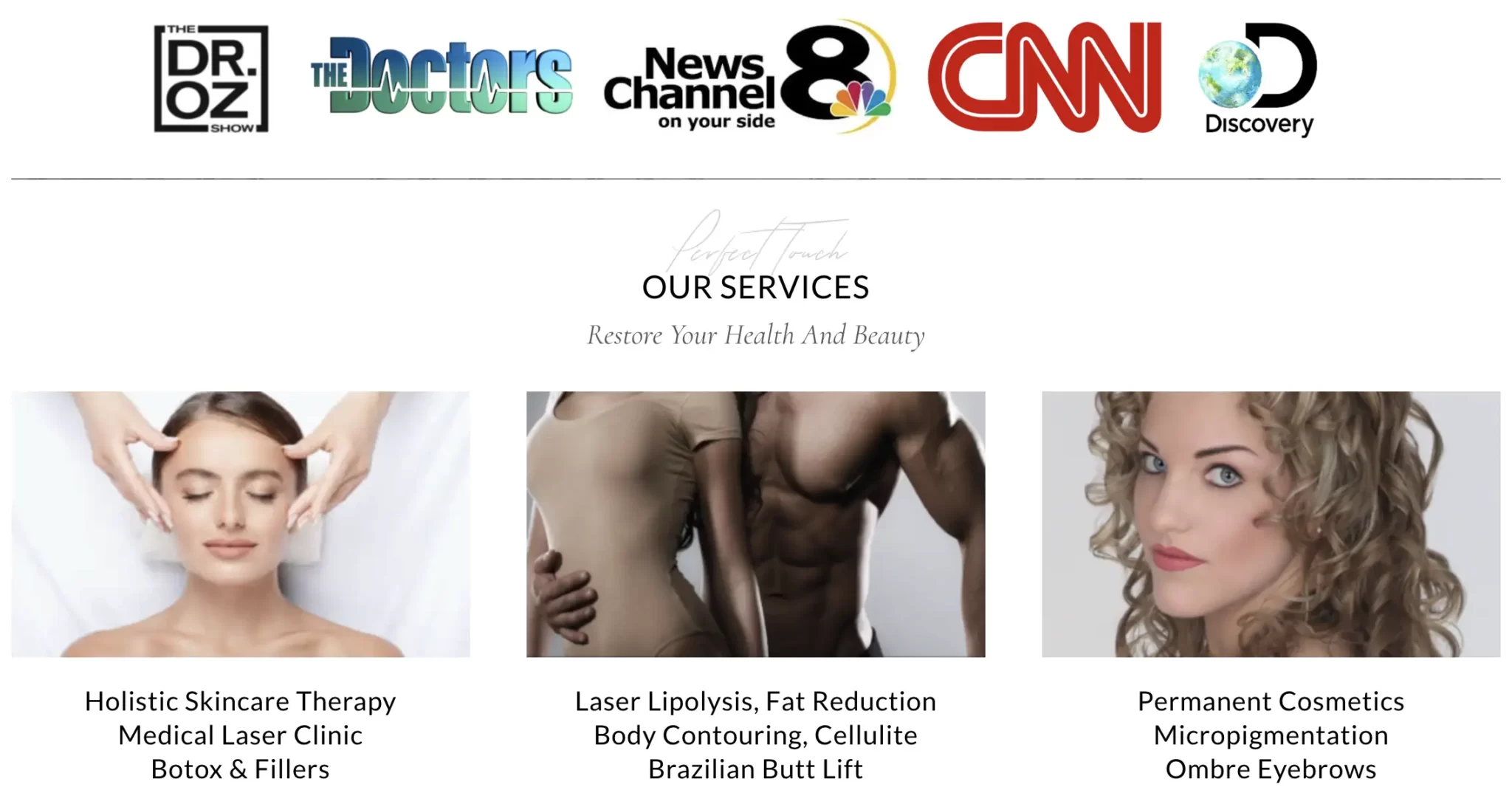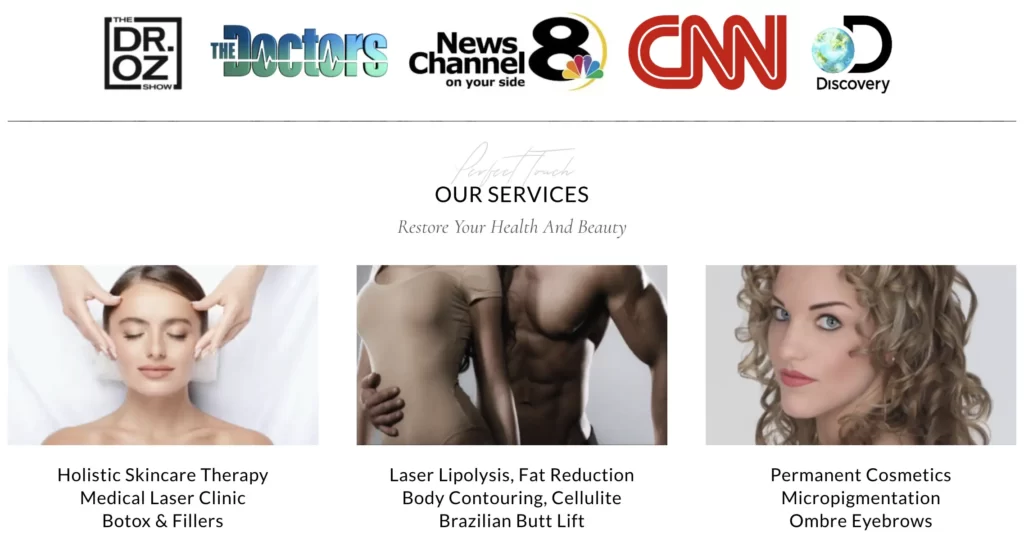 Reviews
I'm extremely happy with her services. She is very professional and friendly. She goes out of her way to make you feel comfortable. I went in to get my skin tag removed and also fix my skin discoloration. She removed my skin tag without scarring and I notice a huge difference in my skin discoloration after one treatment. She did such an amazing job. Once my skin discoloration is fixed, I will be going back to use some of her other services.

Margaret C.
3. Dr. Anjalee Gupta Aesthetic Clinic
Call to book a FREE Consultation with Dr Anjalee Gupta
All procedures are done by Dr. Anjalee Gupta – MD, CCFPhttps://t.co/aGO1znMOL9
– Specializing in Botox (R) & Dermal Fillers
– Micro-Needling
– Chemical Peels
– PRP Hair Restoration… https://t.co/rnXtOiCYCQ

— Dr. Anjalee Gupta (@AnjaleeGuptaMD) January 8, 2020
Reviews
Dr. Gupta is such an excellent doctor. She is always honest about the results I can expect, and provides a thorough analysis of what works best for my skin. Rather than trying to sell me something, she helps me choose services with my best interests in mind. I will never go back to another type of clinic again, where I've found they just try to sell me the most expensive services available. Dr. Gupta really cares about her patients.

Holly LeValliant
4. Derma Capital Laser Clinic
Reviews
Susana is an experienced and honest dermatologist! She is the most educated I have seen in the field. I would trust her with anything and have been depending on her for years. This clinic is also very affordable, but the service is the best it could be.

Amna Basit
5. Heart Lake Aesthetics
Reviews
had hyperpigmentation on my face, which developed post pregnancy. And it was not going away. I consulted Mahrukh and she suggested for Laser toning. After treatment, my pigmentation was gone and I am very satisfied with the results. I had tried several other options before this, but none of them worked. Would definitely recommend to anyone with skin pigmentation issues. Mahrukh is very professional and a nice lady.

Kamaljit Kaur
6. Radiance Skin Care & Laser Clinic
Reviews
Best place for skincare services, Great services such as threading, waxing with affordable price, I would highly recommend this if you are looking for beauty care. Overall great.

Priyanka
7. Unique Laser And Skin Care Clinic
Reviews
I really like the professional service. I was scared of doing hair laser removal and skin care in general but TJ is friendly and explained everything to me in simple terms professionally and instantly gained my confidence. When you you're looking for a skin care clinic, you want someone who has years of experience, is professional, and trustworthy and I can say that I feel ease with TJ at Unique Laser.

Neena Sneh
8. Divine Spa
Need to stock up on sunscreens that work with your skin type? We carry chemical-free sunscreens from AlumierMD – check them out the next time you're at our Spa! https://t.co/togHMVI7ic

— Divine Spa (@divinespa_ca) May 24, 2018
Reviews
I have been getting microdermabrasion and chemical peel with Reshma. She goes above and beyond to help me with my skin. Highly recommended!!

Hajra Fatima
9. AK Care Medispa
Reviews
I loved my entire experience at this clinic from beginning to end. Doctor and staff were super nice and my entire procedure was properly explained and any questions I had were answered. The Doctor took his time to make everything perfect, nothing was rushed, and the entire facility was super clean. After the treatment, they followed up multiple times to see how the healing was going and to show some pictures to see if everything was okay. Knowing how busy everyone is, it was a very nice gesture and I felt a very good vibe throughout everything. I will definitely come back here & recommend to everyone 🙂

Anastasia
10. MYSKINBALANCE
Reviews
Get all of your skincare products from the myskinbalance online shop – all the products have been vetted, tried and tested by Herleen. She is a medical aesthetician who is very knowledgeable about all skin types and gives the best advice!

She's passionate about helping her clients achieve healthy and clear skin through her services and recommendations. I would wholeheartedly recommend myskinbalance for all your skincare needs.

Jas Banwait
11. Laser Spot
Reviews
Excellent experience, she was very knowledgeable about the best course of action for your skin, and after two treatments for blemishes, I can definitely tell a difference. I appreciate your fantastic work.

Amardeep Khaira
12. Dr. Shakti Sharma
Reviews
Really happy with my cyst removal! Dr.Sharma took great care of me and made sure to listen to my concerns! Everything is healing very well and the scar is fading nicely. Thank you.

Nicole
13. Dr. Daniel Chang
Reviews
The best dermatologist in the GTA, very kind and compassionate. Thank you, Dr Chang.

Tiffiany Hollingsworth
Final Thoughts
To sum it up, if you're looking for the top-rated dermatology clinics in Brampton, Ontario and nearby, look no further than these 13 Best Dermatologists.