The Edmonton BOTOX Clinics have been handpicked exclusively based on framework including but not limited to – Clinic History, Public Reviews, Location, Range of Services, Cost of Botox Procedure, Special Offers, Client Engagement, and Awards & Recognition.
Edmonton's 11 Best Botox Clinics
Wanted to soften facial wrinkles or prevent excessive sweating? Botulinum toxin could be the answer you're looking for. So, here we present to you the 11 top-rated Botox clinics that are most loved by the people of Edmonton, Alberta:
External Affairs Medical Spa
The Alchemy Room
Beauty Rewind
New Image Cosmetic
Etanda Skin Solutions
CosMedics
Lucere Cosmetic & Laser Clinic
RejuvaDERM Cosmetic Dermatology
Encore Medical Rejuvenation
Albany Cosmetic and Laser centre
Glo Skin & Medspa
1. External Affairs Medical Spa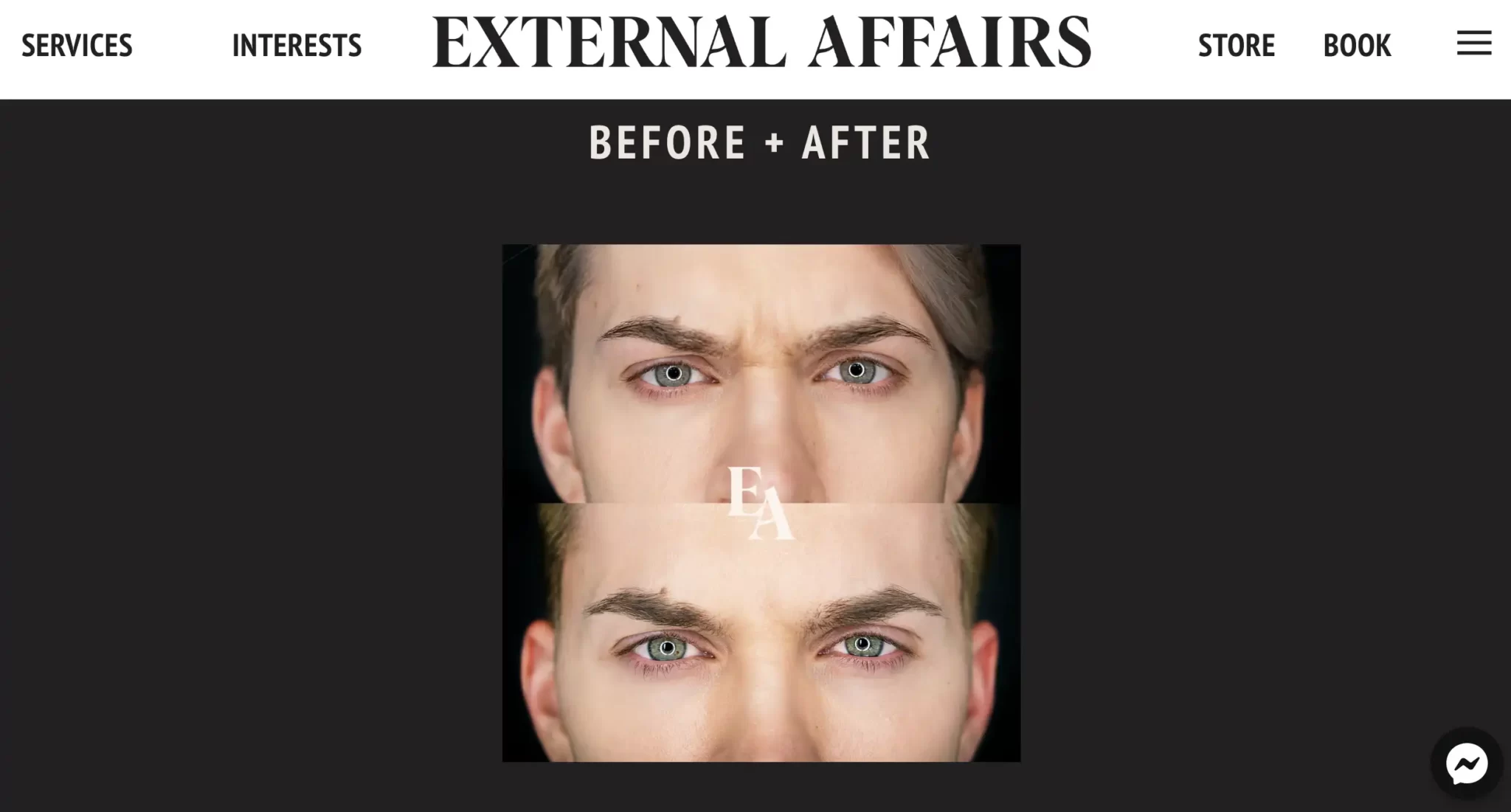 Reviews
Cordial and expert…
I've received Botox at External Affairs a couple of times. They are consistently cordial and expert. On August 27, I had a really great visit since Jasmine was lovely, tried to make the treatment as painless as possible, carefully questioned me, and kept me distracted with interesting discussions.

Glenda
2. The Alchemy Room
Reviews
Complimentary touch-ups…
Jackie at The Alchemy Room comes highly recommended! Love the atmosphere and how nice and tidy the salon is. She has an answer for every query and clearly loves what she does. My Botox treatments always give me good results, and she even offers complimentary touch-ups! In addition to being quite affordable for the high calibre service she offers, she is also incredibly nice and approachable. I recommend her to everyone of my closest family and friends!

A Bunz
3. Beauty Rewind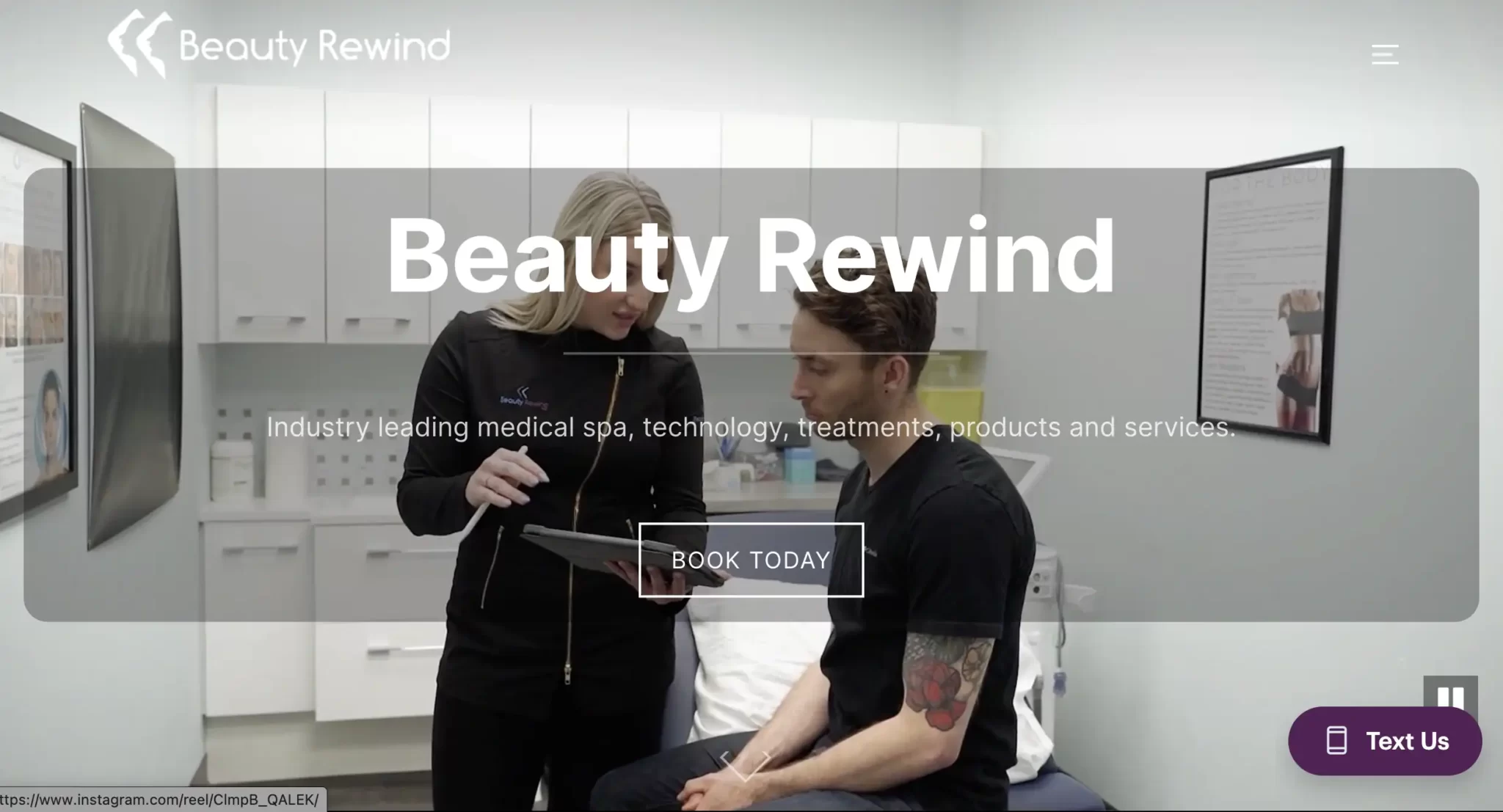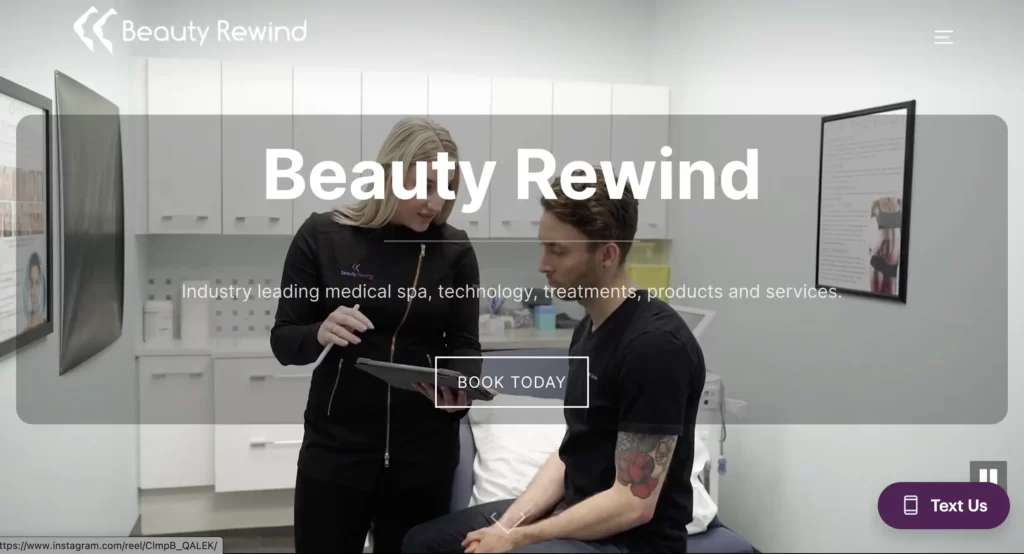 Reviews
I'm overjoyed…
I'm very happy to meet Trinity today. I'm getting Botox for the first time. She has been really professional thus far and has also agreed to reduce units because this is my first appointment and I don't feel very confident. If I enjoy the results, I can always return in two weeks for more. I'm overjoyed that she can relate to me. I'm grateful.

Angela
4. New Image Cosmetic
Reviews
Professional, knowledgeable…
I was here about 3 weeks ago and got Botox and lip filler… I can't say enough good things. My lips look so natural with just the right amount of plumpness and were pain-free. The entire team was professional, knowledgeable and EXTREMELY friendly. If you are wanting ANY service go here… you won't be disappointed.

Colleen
5. Etanda Skin Solutions
Reviews
Natural-looking…
I'm very pleasantly surprised by my outcomes. If I didn't tell everyone, no one would even realize I had a Botox procedure. Beautiful and natural-looking! I was quite impressed with Etanda Skin Solutions.

Jody Raymond
6. CosMedics
Reviews
Life-changing…
Great experience with Botox and Facial filler at CosMedic! Dr. Singh and the nurses are attentive and helpful. The results are life-changing!! Great facial experience too with Katherine~ If you are gonna get poked in the face, get it poked HERE!!!

Alex Wang
7. Lucere Cosmetic & Laser Clinic
Reviews
10/10…
My botox experience with NP Crystal couldn't have been better! She was extremely knowledgeable, made me feel comfortable about the injections and was so kind. 10/10 would recommend it.

Hilary Saunders
8. RejuvaDERM Cosmetic Dermatology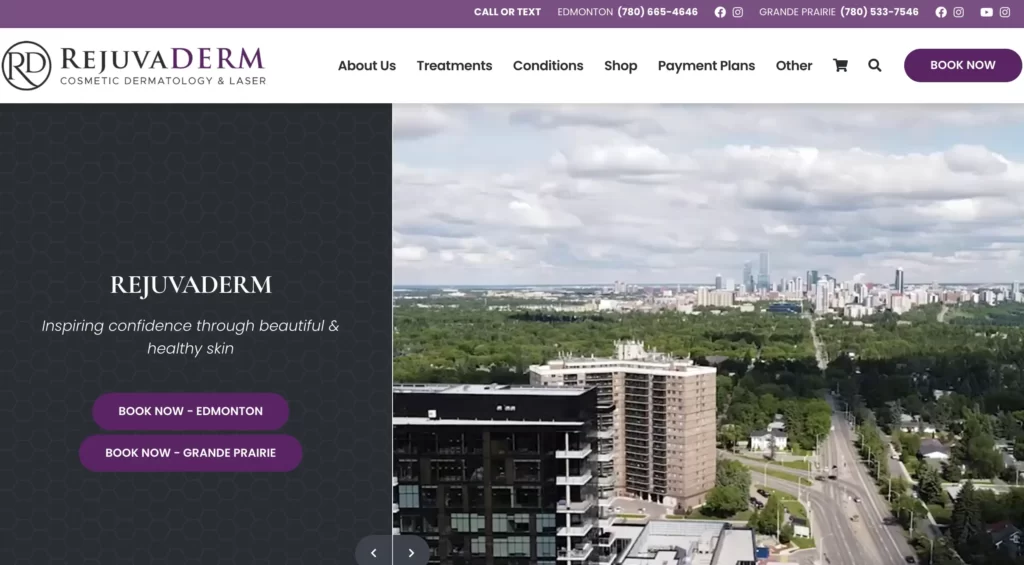 Reviews
Excellent aesthetic dermatology …
Last week, I went to Rejuvaderm to have Botox for both cosmetic and TMJ pain relief. Dr. Eric Wong did not try to oversell any procedures; instead, he gave his opinion on how many Botox units would be necessary to achieve my goals. I felt at ease in his office and would heartily suggest this facility to anyone looking for excellent aesthetic dermatology or medical dermatology care.

Aditi
9. Encore Medical Rejuvenation
Reviews
Personable and competent…
Since they first opened, I have been visiting Encore Medical Rejuvenation, and I always see Jara for my skincare needs. She always makes me feel like the best version of myself and is very personable and competent. Anyone wishing to improve their skin and confidence should use Encore, in my opinion.

Ashley
10. Albany Cosmetic and Laser centre
Reviews
Best Botox experience ever…
Love coming here, too. Scheduling is simple, and communication is swift. I made cautious to give the numbing cream 10 minutes to take effect. My physician is really competent. His method is different from what I learned in the US, and it works incredibly well. The staff is caring, the procedure is quick and simple, and it is the best Botox experience ever. I'll include this in my ageing routine.

Jane
11. Glo Skin & Medspa
Reviews
Pleased with the results…
Michelle is amazing. For a few years, I have been going to her for Botox, and most recently, I saw her for lip injections (my first time getting them). I'm really pleased with the results after she applied the "Russian Technique." I was surprised with the results even though they were a little puffy and bruised for the first few days (to be expected). I've received several compliments.

Jess
Final Thoughts
To sum it up, if you're looking for injections to make your skin smoother, look no further than these 11 Best Botox Clinics in Edmonton.
—END—
This article is a private opinion and does not constitute advice or any suggestion. We encourage you to seek a professional advice to find out which places or local service providers are best for you. Note that any pricing, operating hours, or other such information provided above may have changed since initial publication. Read full disclaimer here.