Calgary has the best locally-owned eyeglasses and contact lens shops offering both cheap and premium handmade eyewear from around the world. In this article, we've pulled out top-rated opticians that have a wide range of European and American designer frames, contact lenses and prescription sunglasses in Calgary near you.
These eyeglass centres have been handpicked exclusively based on Business History, Public Reviews, Location, Range of Products/Services, Cost, Discounts (if any), Customer Engagement, and Awards & Recognition among other rating factors.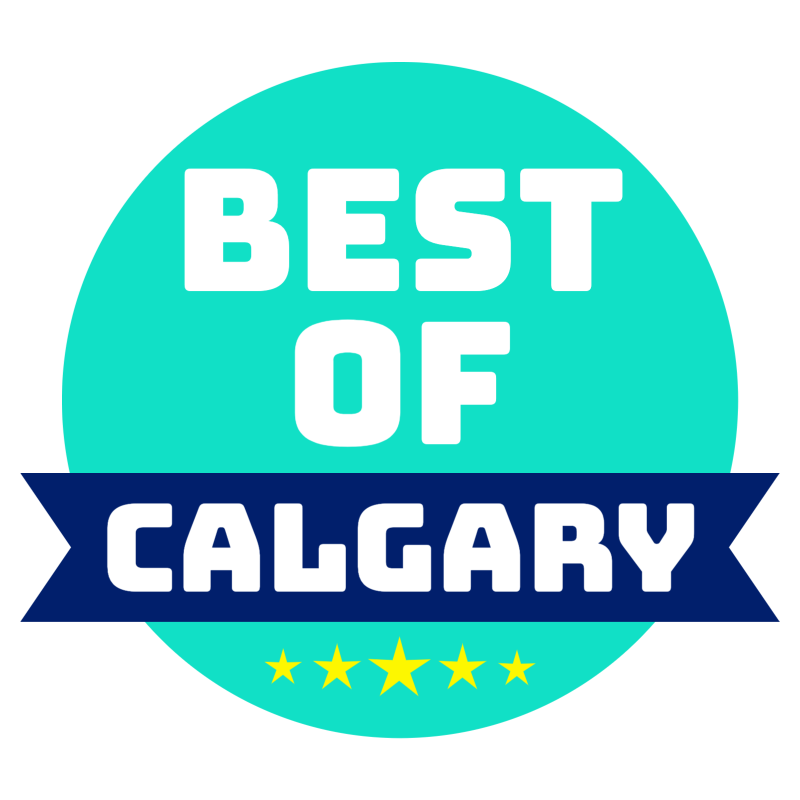 CALGARY'S TOP 3 EYE GLASSES & LENS PROVIDERS
Here are the 3 top-notch affordable eyeglasses and contact lenses that you could find in Calgary, Alberta:
| S. No. | Eye glasses & Contact Lenses in Calgary | Ratings |
| --- | --- | --- |
| 1 | Calgary Optical & Contact Lens | 4.9/5 |
| 2 | Optiko Eyewear | 4.8/5 |
| 3 | LensCrafters | 4.6/5 |
1. Calgary Optical & Contact Lens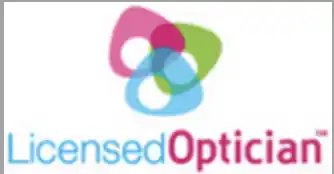 BEST KNOWN FOR
Eye Glasses, Contact Lens
WEBSITE
http://www.calgaryoptical.com/
PHONE NUMBER
+1 403-262-6690
LOCATION
1415 1 St SE, Calgary, AB T2G 2J3, Canada
OPENING TIMES
Monday: 10am–6pm
Tuesday: 10am–6pm
Wednesday: 10am–6pm
Thursday: 10am–6pm
Friday: 10am–6pm
Saturday: 10am–5pm
Sunday: Closed
Calgary Optical & Contact Lens is a licensed optician in the city. In order to better meet your eyewear needs, it is an independently owned and run Calgary company that can and does offer a wide range of services and goods.
The skilled staff at Calgary Optical and Contact Lens are prepared to provide courteous assistance so that you can make informed decisions to match your individual needs, whether it's time for new glasses or you're interested in contact lenses.
Adidas, Ray-Ban, Versace, and other popular brands of sunglasses are available on this site. Moreover, all of the staff tries their level best to provide you with uncompromised service. They'll assist you with filing insurance claims for your convenience, and if your insurance coverage permits it, they can even use direct billing.
Service Reviews
The contact lens service here is the best in Calgary…
I made 15 calls to various locations, but nobody answered. When I had an emergency, they let me in right away. The pricing is excellent, as is the service. wouldn't venture elsewhere in the city. Once more, thank you, and I'll talk to you soon.

Andy
2. Optiko Eyewear
BEST KNOWN FOR
Eye Glasses, Contact Lens
WEBSITE
https://optiko.ca/
PHONE NUMBER
+1 403-457-7001
LOCATION
3625 Shaganappi Trail NW #9, Calgary, AB T3A 0E2, Canada
OPENING TIMES
Monday: 10am–9pm
Tuesday: 10am–9pm
Wednesday: 10am–9pm
Thursday: 10am–9pm
Friday: 10am–9pm
Saturday: 10am–8pm
Sunday: 10am–6pm
Optiko Eyewear is yet another trusted name in the eyeglasses and contact lens category. This Optical in Calgary has everything you need. From providing you with extensive eye exams to showing off an array of designer-made frames, they have all your needs sorted at their Market Mall and Sunridge Mall locations in Calgary.
Their stores carry some of the greatest collections of designer eyewear from top-tier, high-end brands from around the globe, including sunglasses and frames. Plus, they strive hard to deliver you frames that are unique from everything else.
Furthermore, Optiko Eyewear provides eyeglasses from a number of different brands, including Ray-Ban, Dior, Gotti, Bebe, and MCM Eyewear. However, they provide more than just high-quality brands; they also want to assist you in finding the ideal budget-friendly frames.
You will receive glasses that are ideal for you in every way, from selecting the ideal lenses to pairing them with the appropriate frames.
Top Features
Comprehensive eye exams
On-site lab
Contact lens professionals
Direct Insurance Billing
Service Reviews
Staff members are really knowledgeable…
Over the years, I've bought numerous pairs of eyeglasses, and I've never had a better experience. The staff members are really knowledgeable, and they patiently respond to all of my inquiries regarding lenses and glasses.

Scott Barnes
3. LensCrafters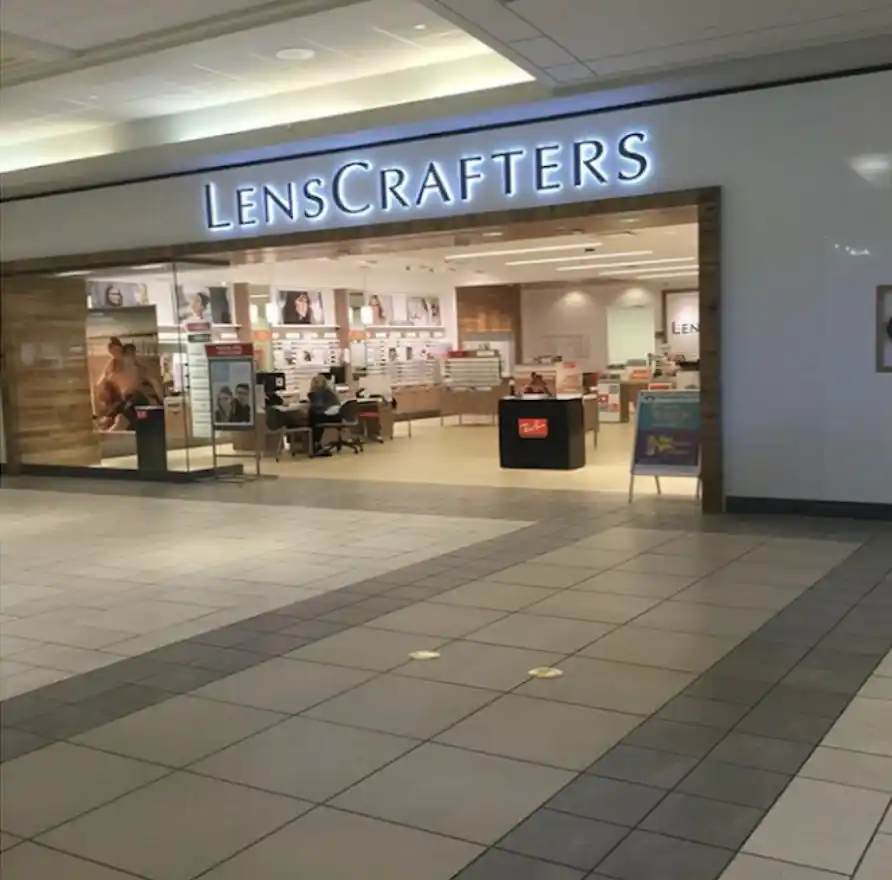 BEST KNOWN FOR
Eye Glasses, Contact Lens
WEBSITE
https://local.lenscrafters.ca/
PHONE NUMBER
+1 587-231-9563
LOCATION
3625 Shaganappi Trail NW E026A, Calgary, AB T3A 0E2, Canada
OPENING TIMES
Monday: 10am–9pm
Tuesday: 10am–9pm
Wednesday: 10am–9pm
Thursday: 10am–9pm
Friday: 10am–9pm
Saturday: 10am–9pm
Sunday: 10am–6pm
LensCrafters has now become a household name in eyeglasses and contact lenses. With 76 LensCrafters Stores throughout Canada, they're indeed leaders in the industry.
Find the trendiest frames, from Michael Kors to Dolce&Gabbana and many others. No matter what style or brand you're looking for, they have year-long must-have frames from top designer brands in Calgary. You'll find just the answer you're looking for!
Service Reviews
Ann was a pleasure to speak with…
I've needed new spectacles for more than two years. I've visited this place twice, and both visits have been wonderful. Everyone is friendly and cooperative. I had Andy properly examine my eyes and choose my glasses the same day. Ann was a pleasure to speak with and assisted me in choosing new glasses and contact lens replacement. I truly appreciate how they always get the changes just right here. Thank you everybody!

Garry
How to pick eye glasses for your face shape in Calgary?
It doesn't have to be difficult or frightening to learn how to choose frames for your glasses. It can be entertaining and will show the real you. Just follow the steps given below:
Define the contour of your face.
Pick hues that go well with your skin tone.
Think about how you live.
Make a personality statement.
Knowing your face shape, choosing complementary colours, taking into account your lifestyle, and going with what makes you feel the happiest and most comfortable will all help you choose the perfect eye glasses. Finding the ideal frames for your face will be as straightforward as possible if you follow these four basic steps for choosing frames.
Here's a great video on choosing eyeglasses for your face type:
Are eyeglasses cheaper at Costco or Walmart in Calgary?
Both Costco and Walmart are affordable one-stop shops for eyeglasses purchases in Calgary, offering everything from eye exams to final fitting adjustments. These shops often have reasonably priced frames. We discovered simple plastic progressive lenses for as cheap as $69 at Walmart.
High-definition progressive lenses from Costco cost around $120 and come with an anti-reflective coating like all other Costco lenses. However, you can get inexpensive single-vision lenses made of plastic for as little as $29 at Walmart, which is approximately half the price of Costco.
Frequently Asked Questions
How much does eyeglasses cost in Calgary?
Typically, you can expect to spend between $160-$450 on frames and lenses. But this cost may vary depending upon your personal choice and comfort.
Are Costco, Calgary eyeglasses good quality?
Within large Costco stores in Calgary, there is a department called Costco Optical. In addition to selling high-quality glasses, sunglasses, and contact lenses, this section also provides eye tests.
How much do contact lenses cost in Calgary, Alberta?
The cost of a 30-pack of daily-use disposable contacts is around $30. About $65 will buy you a 90-pack of daily-use disposable lenses. About $45 will get you six basic astigmatism-correcting toric lenses.
Conclusion
To sum things up, if you're looking for affordable eyeglasses or contact lenses in Calgary and the nearby areas, look no further than these 3 Opticians.
Have any other eye specialists in mind? We'd love to hear in the comments.
This article is a private opinion and does not constitute advice or any suggestion. We encourage you to seek a professional advice to find out which places or local service providers are best for you. Note that any pricing, operating hours, or other such information provided above may have changed since initial publication. Read full disclaimer here.