I don't like my teeth or my smile – what can I do? This is the most common question people ask on platforms like Reddit, and the answer lies in Cosmetic dentistry.
With modern advances in cosmetic procedures like Porcelain Veneers, we could restore or even reshape our smile once and for all. However, finding an experienced and affordable Cosmetic dentist in Calgary can be a bit of a hassle.
That's why we've pulled out a list comparing some of the top-rated smile transformation pros near you that have a wide variety of treatments to suit your cosmetic needs.
The dental clinics have been handpicked exclusively based on rating factors including but not limited to – Clinic History, Public Reviews, Location, Range of Services, Cost of Cosmetic Dentistry Services, Special Offers, Patient Engagement, and Awards & Recognition.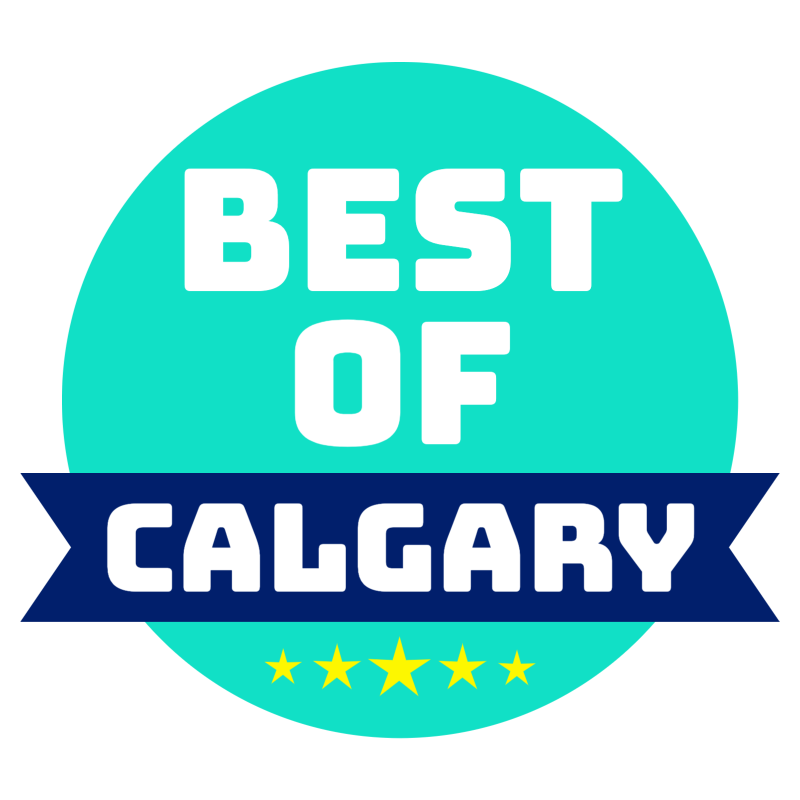 CALGARY'S 7 BEST COSMETIC DENTISTS
Here are the 7 Cosmetic dentists in Calgary, Alberta who can help you achieve a dazzling smile:
Dr. Troy Michelson (Dimension Dentistry)
Dr. Kellen Smith (Welcome Smile)
Dr. Gordon Chee (Aesthetic Dental Studio)
Dr. Morris Hucal (Springhill Dental)
Dr. Jennifer Silver(Southcentre Dental)
Dr. Adriana Sopruniuk (Sierra Dental)
Dr. Rose Nagra (Ambience Dental)
1. Dr. Troy Michelson (Dimension Dentistry)
BEST KNOWN FOR
Dental Botox, Porcelain Veneers, Tooth Bonding
QUALIFICATION
Doctor of Dental Medicine (D.M.D.) degree from University of Saskatchewan, Canada
WEBSITE
https://www.dimensiondentistry.com/
TELEPHONE
403 201-3248
EMAIL
info@dimensiondentistry.com
ADDRESS
302, 51 Sunpark Drive, Southeast Calgary, Alberta, T2X 3V4
CLINIC HOURS
Monday, Tuesday, Friday (8.00 AM – 4.00 PM)
Wednesday, Thursday (8.00 AM – 7.30 PM)
Saturday (twice a month) (8.00 AM – 4.00 PM)
Sunday (Closed)
RATINGS
4.8 out of 5
The first on the list of best cosmetic dentists is Dr. Troy Michelson of Dimension Dentistry. With tonnes of experience, Dr. Michelson serves the whole Calgary community passionately. He has won several honours for his clinical and academic skills from the University of Saskatchewan and he is now a member in good standing with both the Alberta and Canadian Dental Associations.
Over the past several years, he has also been relentlessly working for noble causes. He has made yearly visits to places like Rwanda, Honduras, Ecuador, and Cambodia as part of his dental mission.
Dimension Dentistry is known for providing a comprehensive range of restorative and family dental services at its Southeast Calgary centre. They've got a dedicated team who understands that different dental stages require different dental care approaches.
Features
Direct insurance billing & payment options
No referral required
Extended morning & evening hours
Free on-site parking
Reviews
Dr. Michelson is a perfectionist who did an excellent job…
My personal recommendation for Dimension Dentistry is HIGH! I had looked around for a dentist I could rely on to repair my outdated veneers and do a top-notch job. Perfectionist Dr. Michelson did a fantastic job! The veneers appear to be quite natural, and he gave me the smile I desired. I'm really happy with the outcome.

Also, the personnel I dealt with on a daily or weekly basis were friendly and helpful. Because of how much you want to visit the dentist in this place, my family and I use it for all of our cleaning and dental needs. Never expect to be disappointed!

Christina
2. Dr. Kellen Smith (Welcome Smile Cosmetic Dentist)
BEST KNOWN FOR
Dental Implants, Cosmetic Teeth Whitening, Family Dentistry, Porcelain Veneers, Botox, Dental Bridges, Botox for Bruxism
QUALIFICATION
Doctorate of Dental Surgery Degree from University of Alberta, Canada
WEBSITE
https://www.welcomesmile.ca/
TELEPHONE
403 261 8855
EMAIL
info@welcomesmile.ca
ADDRESS
#410 Memorial Drive, Northeast Calgary, AB, T2E 4Y7
CLINIC HOURS
Monday, Wednesday, Thursday (7.30 AM – 4.00 PM)
Tuesday (7.30 AM – 7.00 PM)
Friday (occasional) (8.00 AM – 2.00 PM)
Saturday, Sunday (Closed)
RATINGS
4.9 out of 5
Another top-notch Dental Surgeon in Calgary is Dr. Kellen Smith of Welcome Smile. Dr. Kellen is especially known for his friendly way of treating people and making them feel at home. Besides, he is actively involved in local fundraising events and different community activities across the city.
Located in a convenient downtown Calgary, Welcome Smile offers a holistic range of cosmetic dentistry treatments such as repairing a malformed bite or misshaped teeth, treating injuries, or just simply perfecting your smile.
Their dentists are well-trained to use special materials such as ceramic and composite technology to deliver aesthetic and reliable dental work. So, if you feel like exploring better ways to improve your smile, Welcome Smile is a go-to place.
Features
Direct billing to most insurance companies
Extended evening hours
Offers complimentary Invisalign consultations
Reviews
Really pleased with my first visit to this clinic…
I've never been to this clinic before, and I'm incredibly happy! Dr. Kellen Smith is a true professional who undertook a careful review of my case. He considers all expectations and outlines what has to be done, mentioning practical priorities. I appreciate his honesty in not overselling more services like some other dentists do and only presenting what can be done. He is also quite relaxed and nice.

Jeremy Collins
3. Dr. Gordon Chee (Aesthetic Dental Studio)
BEST KNOWN FOR
Porcelain veneers, Invisalign®, Dental bonding, Tooth whitening, Porcelain crowns, Gum recontouring, Implant dentistry, Icon white spot treatment
QUALIFICATION
Doctorate of Dental Surgery Degree from University of Alberta, Canada
WEBSITE
https://www.aestheticdentalstudio.ca/
TELEPHONE
587-315-5080
FAX
(403) 543-4602
EMAIL
info@aestheticdentalstudio.ca
ADDRESS
#275, 5005 Dalhousie Drive, Northwest Calgary, AB T3A 5R8
CLINIC HOURS
Monday (9.00 AM – 1.00 PM)
Tuesday – Thursday (7.00 AM – 5.00 PM)
RATINGS
4.6 out of 5
Third on the list of Calgary's best cosmetic dentists is Dr. Gordon Chee of Aesthetic Dental Studio. Dr. Chee and his team helped many patients in the Calgary area with their cosmetic dental treatments and changed their lives.
They are experts in treatments ranging from Porcelain veneers, Invisalign®, Dental bonding, Tooth whitening, Porcelain crowns to Neuromuscular treatment and Non-metal fillings.
With a staff that has undergone rigorous training programs, you'll be sure to leave with a gorgeous smile on your face!
Features
Free online consultation
Dental photography
Minimally invasive Botox treatment
Reviews
Uses cutting-edge technology to offer a comforting experience…
The team that Dr. Chee leads is excellent. He replaced a front tooth cap and veneer that was worn out and discoloured. The replacements fit well and are wonderful and organic. He offers a pain-free, pleasant treatment by utilising cutting-edge technologies. I strongly suggest you make an appointment with him for any of your dental needs, including cosmetic dentistry.

Robin Springs
4. Dr. Morris Hucal (Springhill Dental)
BEST KNOWN FOR
Dental Bridges, Dental Crowns, Dental Implants, Invisalign, Partial and Complete Dentures, Teeth Whitening, Veneers, White Fillings
QUALIFICATION
Doctor of Dental Medicine degree from University of Manitoba, Canada
WEBSITE
https://myspringhilldentist.com/
TELEPHONE
587 317-0024
EMAIL
info@myspringhilldentist.com
ADDRESS
166-8060 Silver Springs Blvd, Northwest Calgary, AB T3B 5K1, Canada
CLINIC HOURS
Monday (8.00 AM – 7.00 PM)
Tuesday, Wednesday (8.00 AM – 4.30 PM)
Thursday (8.00 AM – 5.00 PM)
Friday (8.00 AM – 3.00 PM)
Saturday (twice a month) (8.00 AM – 3.00 PM)
GOOGLE RATINGS
4.7 out of 5
Located at the corner of Nose Hill Drive NW, Dr. Morris Hucal of Springhill Dental is our next best cosmetic dentist in Calgary. Dr. Hucal and his team have many years of experience in providing exceptional dentistry.
Also, they're committed to providing children with the best possible dental care and a reassuring environment. They do provide prompt responses to dental emergencies like chipped tooth, toothache, knocked-out tooth etc.
Whether you want gleaming, vibrant teeth, healthier gums or simply a pain-free life; Springhill Dental can be your best bet.
Features
Emergency dentist service
Children dentistry
Sleep Apnea & Snoring treatment
Reviews
Quick and painless dental crown placement…
My teeth have crowns on them. The initial fitting went smoothly and was relatively painless. The replacement crown was then inserted a week later, and that process was likewise quick and painless. Overall, I was really pleased with the process.

Lee Hart
5. Dr. Jennifer Silver (Southcentre Dental)
BEST KNOWN FOR
Smile Makeover, Tooth Whitening, Invisalign, Veneers, Dental Implants, Implant Dentures, Botox for Bruxism, Myofunctional Therapy
QUALIFICATION
Doctor of Dental Surgery degree from University of Melbourne, Australia
WEBSITE
https://southcentredental.ca/
TELEPHONE
+1 403-278-1415
EMAIL
info@southcentredental.ca
ADDRESS
100 Anderson Rd Southcentre Mall, #155, Southeast Calgary, AB T2J 3V1
CLINIC HOURS
Monday – Thursday (7.00 AM – 4.30 PM)
Friday – Sunday (Closed)
RATINGS
4.5 out of 5
Dr. Jennifer Silver of Southcentre Dental has been enhancing smiles in Calgary through a patient-focused approach for more than a decade. She values the time she spends discussing procedures and thoroughly explaining all treatment alternatives.
Tooth cleaning & check-ups, Dental emergencies, Family dentistry, Children's dentistry, and Wisdom teeth removal are some of the services that Southcentre Dental can be of great help.
Another best thing is that they follow the Alberta Dental Fee Guide for all basic dental services (regular exams, cleanings, and fillings). So all prices are standardized, no surprises!
Features
Botox for Bruxism
Porcelain Veneers
State-of-the-art dental infrastructure
Reviews
The staff at the clinic is warm and approachable…
I've met with Dr. Silver several times. The clinic's staff is friendly and welcoming. Never once does one feel hurried. I've been seeking for the perfect dentist for years, and she is by far the best! I intended to get some composite work done on my front teeth and had TMJ symptoms when I arrived. She is careful and takes her time with everything. She simply sits and talks, not pressuring you to talk about your troubles with her elbow in your mouth. She goes into great detail about her medical background and learns about several therapy options.

Crissi
6. Dr. Adriana Sopruniuk (Sierra Dental)
BEST KNOWN FOR
Zoom Teeth Whitening, Full Mouth Reconstruction, Veneers Calgary, Dental Bonding
QUALIFICATION
Bachelor of Science and Doctor of Dental Surgery degrees from University of Alberta, Canada
WEBSITE
https://sierradental.ca/
TELEPHONE
403-297-9600
EMAIL
info@sierradental.ca
ADDRESS
5982 Signal Hill Centre, Southwest Calgary, AB T3H 3P8
CLINIC HOURS
Monday – Thursday (7.00 AM – 8.30 PM)
Friday (7.00 AM – 3.00 PM)
Saturday (8.00 AM – 4.00 PM)
Sunday (9.00 AM – 3.00 PM)
RATINGS
4.8 out of 5
Next on the list is Dr. Adriana Sopruniuk of Sierra Dental, who is a proud member of the Calgary and District Dental Society, the Canadian Dental Association and the Alberta Dental Association and College. Dr. Sopruniuk has extensive experience in offering a full range of cosmetic dentistry treatments, including porcelain and composite veneers.
A veneer may cost anywhere between $350 and $1900 per tooth. So, Sierra Dental offer different payment plans and financing options for those who may want dental veneers but can't bear the financial cost.
Like some other competing clinics, they also follow Alberta's ADA Fee Guide.
Features
Emergency dental care
Direct billing to most insurance plans
Evening & weekend appointments
Reviews
Known for its rigorous standards and high-quality equipment…
I visited Sierra Dental on September 23, 2021, and I had a consultation with Dr. Adriana Sopruniuk. She was really professional and meticulous. Her helper, Amanda, took x-rays and pictures of the teeth that required repair. The patient loved seeing a picture of the teeth when the situation was described to them. Sierra Dental is renowned for its exacting standards and top-notch tools. Overall, wonderful service, and I will happily recommend dental care to friends and family.

Peter Hu
7. Dr. Rose Nagra (Ambience Dental)
BEST KNOWN FOR
Teeth Whitening, Dental Implants, Teeth Veneers, Dental Crowns & Fillings, Emergency Dental Care, Dental Bonding
QUALIFICATION
Advanced Education in General Dentistry Program from UCLA
WEBSITE
https://www.ambiancedental.ca/
TELEPHONE
403 261-7661
EMAIL
info@ambiancedental.ca
ADDRESS
212 850 2nd Street, Southwest Calgary, Alberta
CLINIC HOURS
Monday – Thursday (7.00 AM – 4.00 PM)
Friday (8.30 AM – 1.30 PM)
RATINGS
4.7 out of 5
Last but not least, Dr. Rose Nagra of Ambience Dental is yet another trustworthy name in the field of cosmetic dentistry in Calgary. Dr. Nagra and her team are kind & approachable which will guarantee a comfortable visit for you.
They'll thoroughly discuss your overall dental health to figure out whether you need any general dental work or something more personalised in the form of cosmetic treatments. Length of treatment, cost, insurance coverage are some things that are openly discussed.
If you live or work in Calgary's downtown and seeking a downtown dentist that provides friendly, best-quality care; then you should head to Ambience Dental.
Features
Free parking for 2-hours
Digital Smile Design
Teeth Veneers
Reviews
Dr. Nagra and her team have a lot of experience…
The staff is helpful and friendly. They know what they're doing and are eager to help you find the greatest solutions for your oral health. They can suggest people who can help you find solutions to your problems. The team led by Dr. Nagra has extensive expertise in this area. I heartily endorse the practise of Ambiance Dental. It's in a prime downtown location, and the building's underground parking is available. There will be free parking tickets available for up to two hours.

Angela
How do I choose a Calgary cosmetic dentist?
Choosing the right cosmetic dentist will impact your life in many ways. As you search for the perfect cosmetic dentist for you, here are a few tips that you should keep in mind:
Ask for recommendation

If you have any friends or family members who have had good aesthetic dental treatment, ask them for a recommendation.

Check qualifications

Even if a dentist comes highly recommended and has lovely images to show you, you should check to see if they are qualified.

Make a list

Before you have your first consultation with a cosmetic dentist, you should figure out what you want to modify about your smile. Take a careful look around and make a note of what you see.

Schedule a consultation

Scheduling a meeting with a cosmetic dentist is one of the greatest methods to discover if they are the appropriate fit for you.
Frequently asked questions
What is the cost of porcelain veneer cosmetic treatment in Calgary NW?
For a single veneer in Calgary NW, cosmetic dentists will cost you anywhere from $350 to $1900. However, some full-service dental clinics also offer different other treatments to their customers who don't want to spend a lot of money.
What procedures are commonly performed by a Calgary SW Cosmetic Dentist?
Here are the five common procedures that are part of a cosmetic dentist's everyday life in Calgary SW:

1) Tooth-Colored Fillings: These are comprised of a composite resin rather than some metal, and they may be coloured to match your teeth perfectly, making them far less noticeable than standard fillings.

2) Porcelain Veneers: These are extremely thin ceramic covers that are bonded to the front of the teeth and can remove stains, chips, cracks etc.

3) Ceramic Restorations: if you need a fractured tooth or cavity repaired, All-ceramic crowns are another great way to do it.

4) Teeth Whitening: A personalised at-home whitening kit prepared by a cosmetic dentist is far more effective and dependable than anything you can buy in the market. It is a relatively inexpensive way to brighten your smile.

5) Invisalign: Here, a series of custom-made clear plastic aligner trays are used to straighten the teeth as opposed to metal braces.
Is bonding teeth considered cosmetic in Calgary NE and SE?
Tooth bonding is a cosmetic dental procedure that involves applying a custom-coloured composite resin to your teeth. Yes, it is a part of cosmetic dentistry.
How long do porcelain veneers last?
As per the subject matter experts, Dental veneers can last anywhere from 5 to 20 years if taken care of properly.
How long does cosmetic bonding last?
Depending on the location of the bonded tooth, and your dietary habits, bonding on the front teeth might last anywhere from 3 to 10 years. However, biting directly into hard foods such as nuts or hard taco shells etc. can impair the structure of the dental bonding.
Conclusion
In a nutshell, if you're looking for any kind of smile enhancement treatments in Calgary and the surrounding areas, look no further than these 7 Cosmetic dentists. So just sit back and dial them to know more.
—END—
This article is a private opinion and does not constitute advice or any suggestion. We encourage you to seek a professional advice to find out which places or local service providers are best for you. Note that any pricing, operating hours, or other such information provided above may have changed since initial publication. Read full disclaimer here.