Check out our top choices for the 5 best immigration lawyers in Regina, Saskatchewan, who are qualified to handle a variety of Canadian immigration requirements.
These Saskatchewan law firms specialize in immigration law and have been pulled out solely based on Business History, Public Reviews, Location, Range of Services, Fees, Special Offers, Client Engagement, Awards & Recognition, and other rating points.
Regina's 5 Best Immigration Lawyers
Here are the five top-class immigration attorneys most trusted by clients near Regina, SK:
Uppal Pandher LLP – rated 4.1 out of 5
Matt M. Sirois – rated 4.6 out of 5
A.R.E. Law – rated 4.3 out of 5
Capstone Law Office – rated 4.2 out of 5
MLT Aikins LLP – rated 3.9 out of 5
1. Uppal Pandher LLP
Uppal Pandher is a top-rated immigration law firm based in Regina in the province of Saskatchewan. For meeting client needs, the company possesses exceptional professional competency. Their immigration lawyers are dedicated to providing their clients with quick, efficient legal solutions.
Each case is given excellent care, and every tool at their disposal is used to guarantee the client receives beneficial outcomes. The highest standard of service is delivered to ensure the highest level of client satisfaction through a combination of expertise, experience, and dedication.
If you're still not sure? Don't worry…
To assist you in making a choice that is as right and truthful as possible, they provide free consultations.
Highlights
Make sure to offer individualized care and reasonably priced representation
Deliver logical and innovative answers to their clientele
English, Conversational French, Punjabi, Hindi, Gujarati, and Urdu are all acceptable languages to provide legal or immigration services
Office Hours
Monday

9:00 am – 5:00 pm

Tuesday

9:00 am – 5:00 pm

Wednesday

9:00 am – 5:00 pm

Thursday

9:00 am – 5:00 pm

Friday

9:00 am – 5:00 pm

Saturday

Closed

Sunday

Closed
Client Reviews
I want to share my outstanding experience with Uppal Pandher LLP. I had a consultation with Kanwal, the lawyer. He is very professional. He advised me regarding my matter and cleared out all the doubts which I had in my mind. It was worth paying and going to Uppal Pandher LLP. Their services and charges are firm and reasonable. I would highly recommend anyone who needs consultation regarding immigration or any legal advice.

Dilpreet Singh
2. Matt M. Sirois
Willows Wellsch Orr & Brundige LLP is an innovative and flexible legal firm with the capacity to offer its clients a depth of expertise and attentive service. In terms of immigration law, WWOB LLP covers a broad range of issues.
Matt primarily concentrates his practice on issues pertaining to immigration, wills, and estate preparation. Applications for spouse sponsorships, SINP, temporary and permanent federal residency, and other categories are all a part of his immigration legal practice.
The Saskatchewan Immigrant Nominee Program (SINP) applications he can help with are among those handled by one of Regina's most skilled immigration attorneys.
Additionally, WWOB LLP offers immigration law services in the following areas: citizenship appeals, refugee claim appeals, labour market impact appeals, refugee claim applications and appeals, spousal appeals, and humanitarian and compassionate appeals.
Highlights
Previous members of the firm have been appointed as judges to the Saskatchewan Bench
Has 50+ years of immigration law experience
Popular for a tradition of legal excellence and quality service
Office Hours
Monday

8:00 am – 5:00 pm

Tuesday

8:00 am – 5:00 pm

Wednesday

8:00 am – 5:00 pm

Thursday

8:00 am – 5:00 pm

Friday

8:00 am – 5:00 pm

Saturday

Closed

Sunday

Closed
Client Reviews
My wife and I met Matt through the listings on Google, and after meeting with him, he was found to be a very impressionable and in-touch person. He went through the Immigration process with us, answered all our questions, and was able to give us a fee for services that was reasonable and within our budget.

Though the process is time-consuming, Matt continually kept in touch with us and updated our progress and answered our ongoing questions promptly. He has been a great advocate and we would like to recommend him for any immigration services needed.

Brian Compton
3. A.R.E. Law
A.R.E. Law is a Regina-based firm that provides expert legal services in the fields of real estate, corporate, family, immigration, criminal defence, and estate preparation. They have a fantastic group of lawyers on staff who are always prepared to take on any legal difficulty.
The fact that A.R.E Law charges flat fees is its key selling point. This implies that their clients won't have to worry about unexpected charges and can plan for legal fees.
Highlights
Provide a FREE initial consultation
Has years of successful legal practice expertise
Offer timely response to any immigration query whatsoever
Fully committed to the best client experience
Office Hours
Monday

8:00 am – 5:00 pm

Tuesday

8:00 am – 5:00 pm

Wednesday

8:00 am – 5:00 pm

Thursday

8:00 am – 5:00 pm

Friday

8:00 am – 5:00 pm

Saturday

Closed

Sunday

Closed
Client Reviews
For almost ten years, I have employed Ruth's A.R.E. Law services. Our estate, my parents' wills, and many other things are all in place. They have been a fantastic experience to work with. In this law firm, they uphold their ideals, which is extremely encouraging to observe. I appreciate your consideration and thoughtfulness.

Elizabeth
4. Capstone Law Office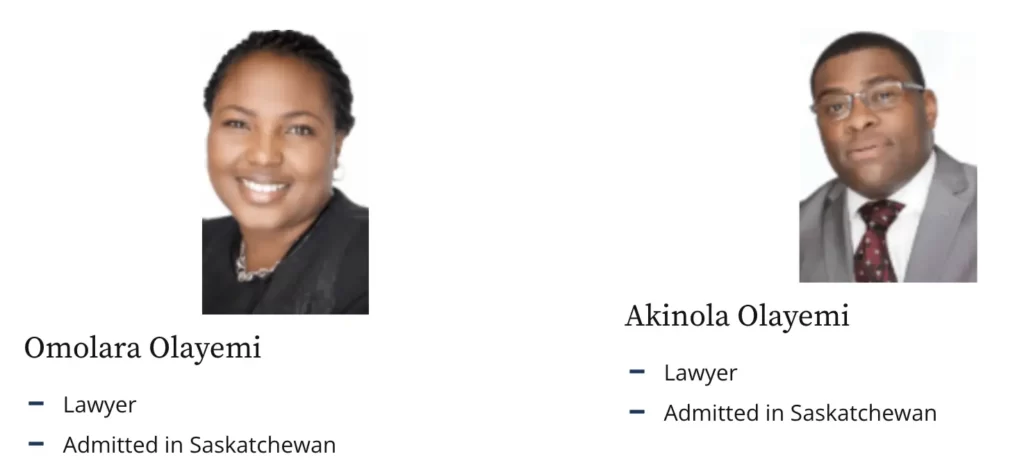 Making it simple for clients to deal with a nearby immigration lawyer is the aim of the Capstone Law Office. Customers in Regina and the surrounding areas can choose from a wide range of services provided by their staff.
They go out of their way to offer excellent legal assistance because navigating the complexities of the legal system can be difficult. Also, their capabilities extend to many different areas of the law from business cases, criminal charges, family law and more.
Additionally, they are accommodating with appointment scheduling, allowing clients to meet with them whenever they like. They provide new clients with a free immigration consultation about their case during which they can ask any questions they may have regarding the next steps.
Highlights
Provide services to clients in Regina and the neighbouring areas
Has appointment schedule flexibility
Provide a FREE case consultation to new clients
Office Hours
Monday

8:30 am – 5:00 pm

Tuesday

8:30 am – 5:00 pm

Wednesday

8:30 am – 5:00 pm

Thursday

8:30 am – 5:00 pm

Friday

8:30 am – 5:00 pm

Saturday

Closed

Sunday

Closed
Client Reviews
We did lot of ground work before retaining the services of Capstone Law firm as we were buying our first property out of province in Saskatchewan. It was such a pleasure working with Lara Olayemi, who provided us with absolutely amazing services. She was extremely professional, detailed oriented and handled all the issues in an exemplary manner.

Chandrashekhar
5. MLT Aikins LLP
We are pleased to welcome 19 new associate lawyers to the firm's offices in Winnipeg, Regina, Saskatoon, Edmonton, Calgary and Vancouver.

Learn more on our news post ➡️ https://t.co/NznP7d4Qyt pic.twitter.com/C8uJ98OLPO

— MLT Aikins (@MLTAikins) July 13, 2023
Are you looking to hire senior managers, professionals, supervisors, or other employees in Canada or the United States? Do you require assistance in adhering to Canadian federal and provincial immigration laws? Whatever your requirements, the immigration lawyers at MLT Aikins can assist you.
They are situated in Regina and can assist you whether you are growing your company into Canada, hiring people from abroad, or looking to send your staff to work in the US.
They provide employers with start-to-finish immigration application services as well as continuous support to make sure you are in compliance with legal requirements.
Moreover, the immigration team at MLT Aikins has the expertise and depth of experience to support your achievement of cross-border business objectives and position you for long-term success.
Office Hours
Monday

8:00 am – 5:00 pm

Tuesday

8:00 am – 5:00 pm

Wednesday

8:00 am – 5:00 pm

Thursday

8:00 am – 5:00 pm

Friday

8:00 am – 5:00 pm

Saturday

Closed

Sunday

Closed
Client Reviews
Fantastic service, always helpful and prompt!

Jared R.
Our Final Thoughts
So there you've it – the 5 best immigration lawyers in Regina in a nutshell.
We hope that our comprehensive list of Regina, SK lawyers will make it easier for you to locate the top Canadian immigration experts in the area. Call the professionals of your choice to see which would best meet your needs and budget.
Do you think we overlooked any good law firms in Saskatchewan? Please let us know if you have any recommendations so we may review them and possibly add them to our list.
This article is a private opinion and does not constitute advice or any suggestion. We encourage you to seek a professional advice to find out which places or local service providers are best for you. Note that any pricing, operating hours, or other such information provided above may have changed since initial publication. Read full disclaimer here.