The Windsor BOTOX Clinics have been handpicked exclusively based on factors including but not limited to – Clinic History, Public Reviews, Location, Range of Services, Cost of Botox, Special Offers, Client Engagement, and Awards & Recognition.
Windsor's 4 Best Botox Clinics
Wanted to soften facial wrinkles or prevent excessive sweating? Botulinum toxin could be the answer you're looking for. So, here we present to you the 4 top-rated Botox clinics that are most loved by the people of Windsor, Ontario:
Image Clinic
Skin Medical Aesthetics & Injection Training
B at the Top Medical Aesthetics
Revitalize Medical Laser Centre
1. Image Clinic
Reviews
No complaints…
Since I've been coming here for the past two years, the staff has been welcoming, understanding, knowledgeable, and competent. Even if it may not be the most expensive option, they recommend what is best. I never want to leave since the setting is so pleasant and tidy. I've had Botox treatment, and I have no complaints. It not only lasts far longer than three months, but it also practically immediately starts working. Most critically, though, it appears incredibly natural.

Laurie Gonsalves
2. Skin Medical Aesthetics & Injection Training
Reviews
Royal treatment…
Wonderful experiences on both visits! I had Botox on my initial appointment, so this was my first time ever getting a facial, and I really enjoyed it! I was given royal treatment. Such a warm and knowledgeable group of medical professionals. They have the most recent training and technology and are capable of responding to ANY query. Try them out if I were you; you won't regret it.

Sandra
3. B at the Top Medical Aesthetics
Reviews
Overjoyed…
They covered fillers in such great detail and depth! I'm overjoyed that they helped me achieve the exact outcomes I want. This is the location to go if you're seeking for fillers or Botox.

Laura Noble
4. Revitalize Medical Laser Centre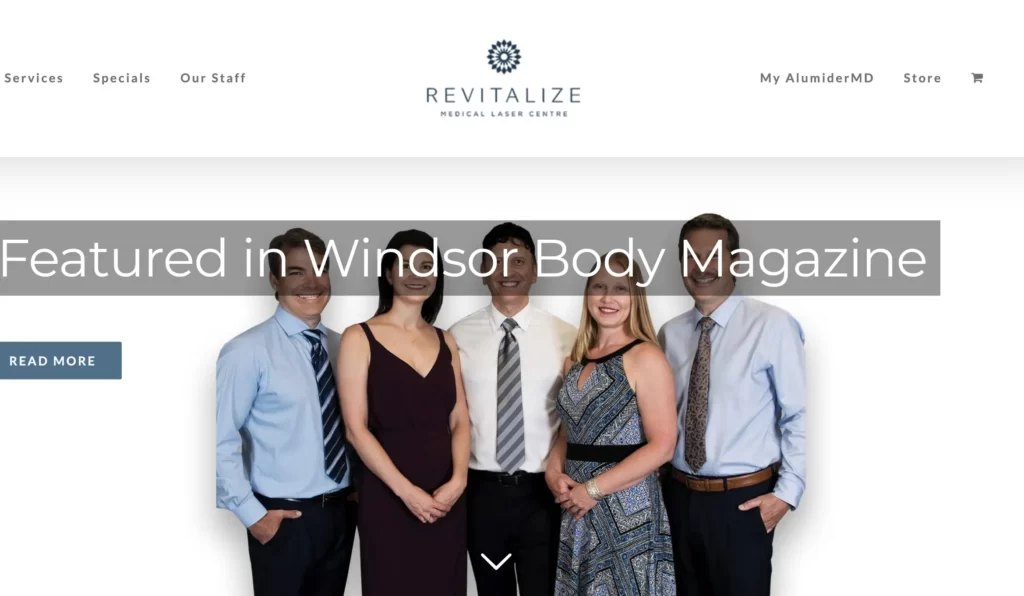 Reviews
Significant difference…
Early in January 2019, I met with Alayna Lorkovich for the first time. Alayna took the time to hear my worries and has assisted me with both a home treatment plan and a professional one. Since using the AlumieMD products, I have noticed a significant difference. In order to slow down the ageing process, I'm eager to keep getting expert treatments like peels, IPL, Forma, Fractura, botox (xeomin), and fillers.
The Revitalize crew takes the time to go over what to anticipate. They are incredibly considerate and competent.

Anne
Final Thoughts
In a nutshell, if you're looking for injections to make your skin smoother, look no further than these 4 Best Botox Clinics in Windsor.
—END—
This article is a private opinion and does not constitute advice or any suggestion. We encourage you to seek a professional advice to find out which places or local service providers are best for you. Note that any pricing, operating hours, or other such information provided above may have changed since initial publication. Read full disclaimer here.