The Kelowna BOTOX Clinics have been handpicked exclusively based on factors including but not limited to – Clinic History, Public Reviews, Location, Range of Services, Cost of Botox, Special Offers, Client Engagement, and Awards & Recognition.
Kelowna's 7 Best Botox Clinics
Wanted to soften facial wrinkles or prevent excessive sweating? Botulinum toxin could be the answer you're looking for. So, here we present to you the 7 top-rated Botox clinics that are most loved by the people of Kelowna, British Columbia:
Cerulean Medical Institute
DermMedica
Okanagan Skin Care Centre
The Helix Clinic
Kelowna Medical Aesthetics
GLO Antiaging Youth Lab
1. Cerulean Medical Institute
Reviews
Wonderful experience…
I was very unsure of what to expect as I am new to getting Botox injections. It has been an absolutely wonderful experience, the staff are so friendly and make you feel at ease. I had a lot of questions and Dr. Chetty answered them all 🙂

Jolene Ranger
2. DermMedica
Reviews
Happy with my service…
I have been going to Dr.Crippen for several years now and am always happy with my service & product. Placement of botox & fillers is key to great results & with Dermedica this is what you get. Thank you for the fresh up today. See you next time.❤

Marion
3. Okanagan Skin Care Centre
Reviews
Good experience…
One good experience after another! My wife and I visit Michelle for Botox and have always been very happy with her great attitude and professionalism.

Jeremy
4. The Helix Clinic
Reviews
Best filler method…
You don't need me to tell you how fantastic Dr. Hatton is if you've previously visited him. If you haven't already, I highly recommend you make an appointment with Dr. Hatton. I've been receiving filler and Botox for over ten years, and he's hilarious, makes you feel at ease, and uses the best filler method I've ever seen!

Ashley
5. Kelowna Medical Aesthetics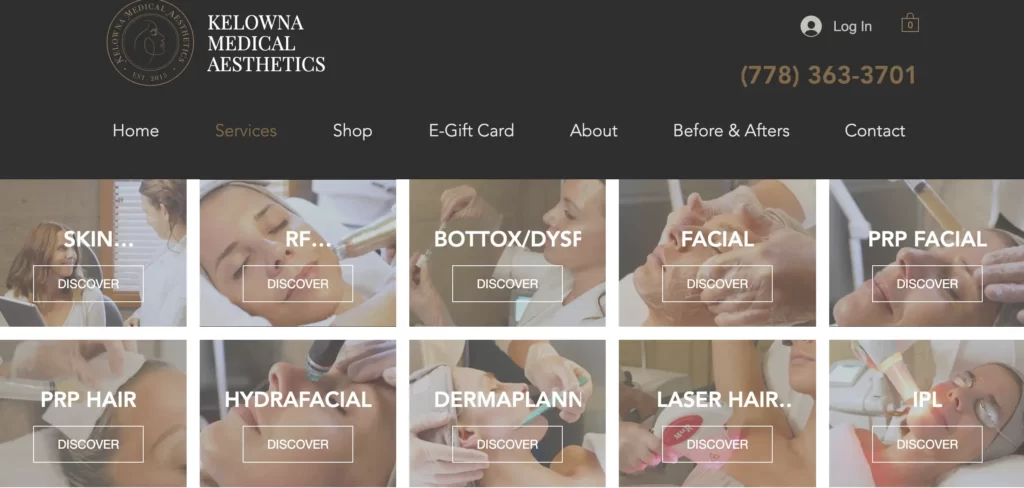 Reviews
Favourite place…
Kelowna Medical Aesthetics is my favourite place to go to for all treatments. All the staff is incredibly kind and accommodating, especially Suzette. She has always made me feel and look beautiful, even when walking in with some of my biggest skin insecurities. I highly recommend acne facials and LED light treatments. They are relaxing and always show amazing results!

MacKenna Lenarcic
6. The De Pieri Clinic
Reviews
Gentle and professional…
Dr. De Pieri is an artist. I have never used fillers before and the Doctor and Alice were so gentle and professional. I will rave about my experience to anyone who will listen. If you are on the fence about Botox or fillers, just do it! I turned 40 very happily instead of dreading it because of the De Pieri Clinic.

Stacy
7. GLO Antiaging Youth Lab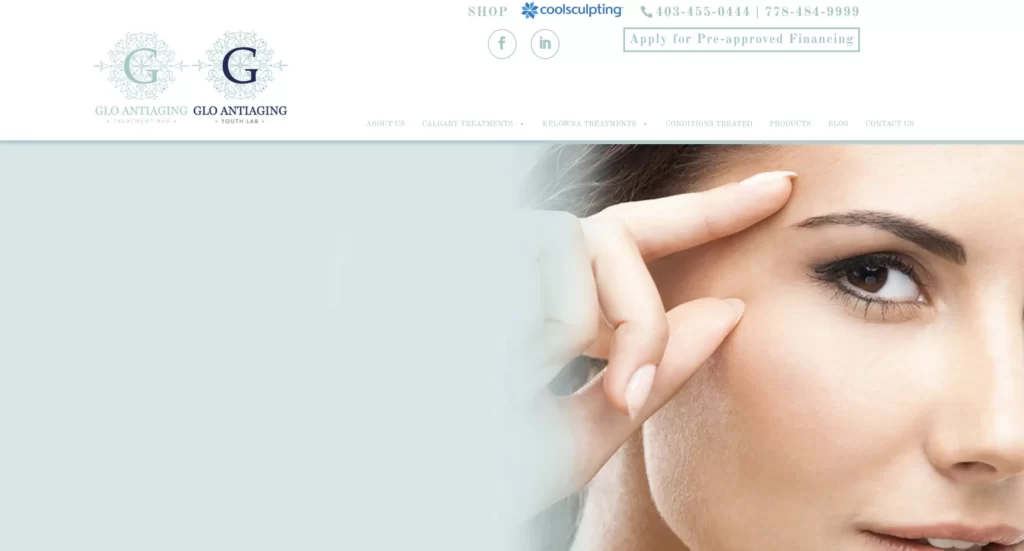 Reviews
Natural look…
My interactions with Chelsea were extraordinary. I was getting Botox for the first time, and she took the time to listen to my worries, completely explain the procedure, and guide me through the best course of action. I got a natural look in the end and will return. I would advise everyone!

Maddie
Final Thoughts
To sum it up, if you're looking for injections to make your skin smoother, look no further than these 7 Best Botox Clinics in Kelowna.
—END—
This article is a private opinion and does not constitute advice or any suggestion. We encourage you to seek a professional advice to find out which places or local service providers are best for you. Note that any pricing, operating hours, or other such information provided above may have changed since initial publication. Read full disclaimer here.